'Ruble slide: Speculators moved in as Central Bank was asleep at the wheel'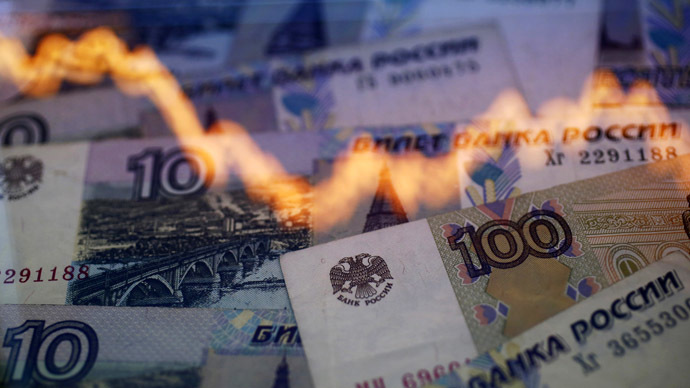 For the sake of the Russian economy, the Central Bank cannot continue its waiting game strategy for too long hoping that speculators give up before it does, says Mike Ingram, a market strategist at BGC Brokers in London.
RT:Was Russia's Central Bank right to raise interest rate?
Mike Ingram: I think they have had to make a very big move because there been asleep at the wheel for a number of weeks. The Central Bank should have been in tightening mode quite a while ago. And that is why speculators have moved in - they thought the currency looks vulnerable. And what are we seeing today - the ruble close at around about 64 against the dollar- strengthens when that surprise announcement overnight came out on this hike to 17 percent interest rate – strengthened again to 58 and now trading at 72.
READ MORE: Ruble plummets losing more than 20% in a day, hitting new dollar and euro lows
The thing is this isn't a long-term strategy from the Central Bank. Even in the absence of the interest rate hike with oil at about US$60 a barrel it is likely that the Russian economy would contract by 4-5 percent next year. With 17 percent interest rates and inflation at over 9 percent, the economic downturn could be even sharper. It is a bit of a waiting game. The Central Bank can't afford for the sake of the Russian economy to pursue this for very long. They have to hope that the speculators give up before them.
RT:What else can the Central Bank do to support the sliding ruble, or is it just external factors and the banking authorities are powerless here?
MI: Fundamentally, the ruble now is looking quite cheap but the momentum is clearly still against the currency. If the US for instance was to further tighten sanctions on Russia that would be currency negative, no doubt about it. If the oil price continues to slide, the Saudis and the UAE will be quite happy to see oil at $40 a barrel. If we see that sort of number, it is going to be additional pressure on the ruble. At the moment everybody is playing a waiting game. Very few people are brave enough to aggressively buy rubles back, except perhaps the Central Bank. It would be like standing in front of the steamroller picking up pennies. But these things can change very quickly.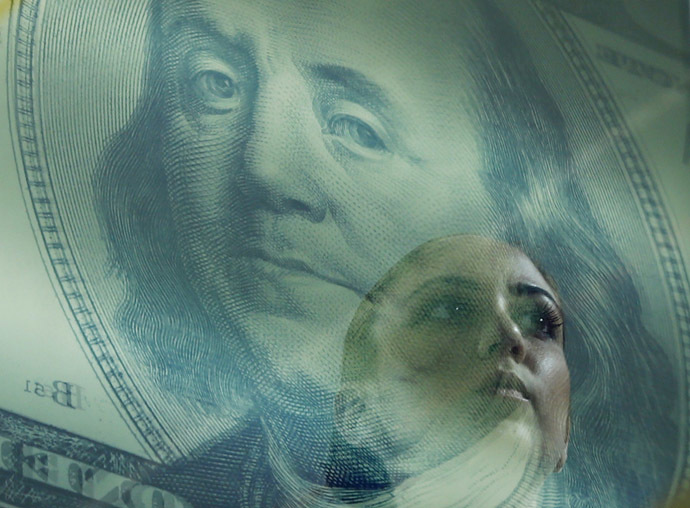 RT:What about the repercussions for the Russian economy and for the global economy? Do you see any in a situation like this?
MI: Even before this interest rate rise, Russia in this sort of low oil price environment was in for the very rough ride indeed. I've seen economic simulations that suggest that at $60 a barrel for crude the Russian economy would contract by 4-5 percent during 2015. With interest rates at 17 percent…you are going to get a much bigger impact on the Russian economy.
In theory cheaper oil for the world is a good move, it is reflationary. But the problem is with the inflation so low… it might push some central banks like the ECB (European Central Bank) into doing something they don't necessarily want to do and looking at another way. With oil being so low and the Russian economy frankly in trouble at this point in time, it heightens geopolitical tensions. There were some comments by Sergey Lavrov earlier about maybe moving nuclear arms into the Crimean peninsula. That is certainly not going to do the investment environment any good at all. And it is also going to impact consumer confidence and weaken growth. So there are a lot of factors in play at the moment and we are going into 2015 with a lot more uncertainty than we were expecting only a few months ago.
The statements, views and opinions expressed in this column are solely those of the author and do not necessarily represent those of RT.
The statements, views and opinions expressed in this column are solely those of the author and do not necessarily represent those of RT.
You can share this story on social media: