'Is driving while black my husband's real offense?' – Howard Morgan's wife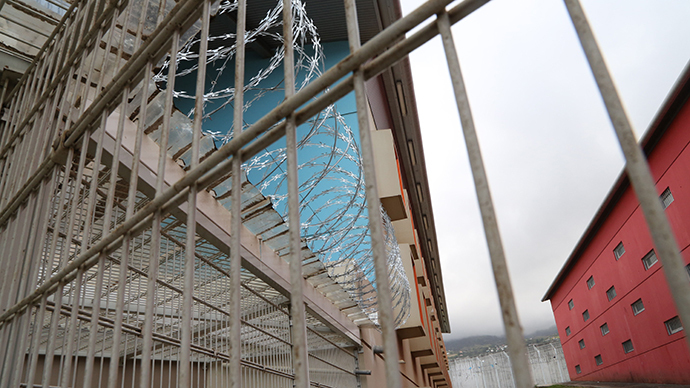 Black police officer Howard Morgan was sentenced to 40 years in prison for attempted murder, but it was he who received 28 bullets from his white colleagues. His wife, Rosalind Morgan, told RT that she is sure the case is race driven.
Morgan, a railroad police officer, was pulled over by four white Chicago officers in February 2005. They forced him from his car and shot him 28 times. The officers claim Morgan pulled out his gun. At the initial trial in 2007, an independent witness testified that he never fired a weapon; the officer was also found not guilty of battery and no verdict was returned on the charge of attempted murder.

In January 2012, Morgan was tried again for attempted murder. Four months later, he was sentenced to 40 years in prison. RT sat down with his wife to learn where the case is now.
RT: How did the hearing go today?

Rosalind Morgan: The hearing went well today. Attorney Benjamin Crump was there representing my husband Howard Morgan. The judge will render a decision at another time – it would not be today. But I'm confident that all will be well with this decision.
My husband is innocent; he was acquitted of shooting his weapon in 2007. He is a police officer for the Burlington Northern Santa Fe railroad. He is still alive after sustaining 28 bullets that pierced his body on February 21, 2005, around the corner from our home. He was going home and they pulled him over for an alleged traffic violation. They said he was going the wrong way down a one-way street. He identified himself as a police officer. There was no cause to arrest him at all. After all, he was a police officer.

However, there were four white Chicago police officers against one black railroad police officer. There was no reason to stop him, number one. Number two, they charged him with four counts of first degree attempted murder, three counts of aggravated battery, and one count of aggravated discharge of his weapon. There was a $2 million bond put on Officer Howard Morgan. He has never been arrested, there is no criminal record at all. They did a toxicology report – there was no alcohol or drugs in his body. How can this happen?

RT: When was the last time you saw or heard from your husband? Can you tell us how he is doing now?

RM: Yes, I saw him on Sunday, November 21. He is in Dixon prison, sentenced to 40 years for something he did not do. After all, he was acquitted of shooting his weapon and acquitted of aggravated battery against two of the officers.

He is not well at all – remember, 28 bullets. They burst his ear drum and he had a large laceration on his leg when this happened. At this point, my husband is not doing well in prison. Anyone that has ever been there...it is a miserable setting. And to know that you are innocent...this entire injustice, this has got to ring out all over the world regarding it. This man is innocent.
RT: Do you think race had something to do with the way police officers conducted themselves with your husband?

RM: Absolutely. Because he is a police officer, number one, they didn't give him professional courtesy. He identified himself as a police officer. Yes, I do believe it was a total race card used. It was an attempted assassination on him. Why? Driving while black? I do not understand, this entire injustice is ludicrous.

RT: Do you feel the recent protests could lead to more public attention towards what happened to your husband, and create pressure that could get him free?

RM: I'm hoping that that will take place, that the entire world will know of the injustice that is inflicted upon Howard Morgan. After all, I truly believe this in my heart. My husband doesn't deserve that. We have two children, three grandchildren, and I don't want my husband – he is now 63 years of age – to die in prison for something he didn't do because of the color of his skin. And because of that alone, he should be free. He is innocent of the crimes that they have placed on him. There was a first trial, the second trial, the juries were not of his peers, there were 10 Caucasian juries and two African-American juries. That is not juries of his peers. The evidence that was used against my husband, the vest [belonging to] one of the officers that my husband allegedly shot – that vest has never appeared in court. The van that he was in that night, they destroyed the van and independent forensic could not check it because they destroyed that. Why was the evidence destroyed?
The statements, views and opinions expressed in this column are solely those of the author and do not necessarily represent those of RT.