Toronto's New Dance: a cultural hat trick as nimble as Nijinsky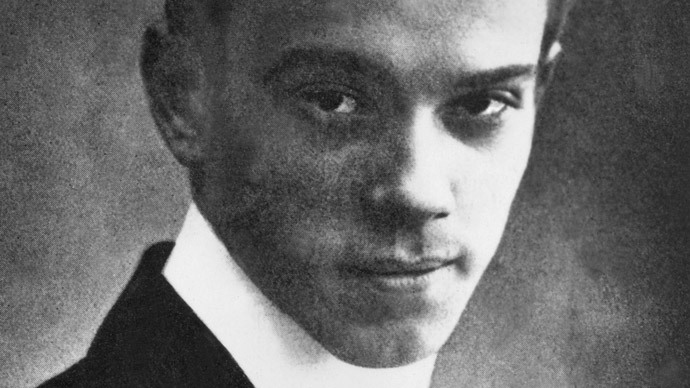 Oh Toronto, city of 5 million that can contain dozens of cultures, have you become a device for projecting the holograms of other places?
In a few days here, ensconced on the 19th floor of the Intercontinental Hotel on Front Street where elevator conversations unfold in a myriad of languages - near a lakeside harbor that enjoyed a brief American invasion in 1812 and the CN tower that emerges from urban craters like a giant lunar minaret- I have seen the world.
A gay Iranian-Canadian playwright reading a new work on nostalgia and longing for the homeland with a famous actor from Tehran at a theatre called Buddies in Bad Times; a tour of the new Fumihiko Maki Aga Khan museum that rises like a delicious design mirage in the midst of a suburban desert, and then a performance by the National Ballet of Canada about Nijinsky that actually managed to feel Russian.
It helped of course that many in the crowd at the Four Seasons Centre were actually speaking Russian – some of this city's estimated 200,000 strong diaspora. And that in neat synchronicity, the architect who designed the performing arts center, Jack Diamond, just finished the new opera house in St Petersburg last year – across from the Mariinsky Theatre where Nijinsky performed.
But, as I sipped champagne at intermission with a friend whose mother was born in Odessa in 1917 (Related my friend "my grandmother used to say, 'the Revolution, I hardly noticed it - it happened on the other side of town'."), it was a conversation with a newly arrived Russian couple that proved most revealing.
They had high praise for the National Ballet of Canada's critically acclaimed production of John Neumeier's Nijinsky, a ballet that unfolded like a cinematic epic, depicting the tumultuous inner state of the world's most famous male dancer. "It really captured the Russian reality," said Natalia of the Kunstler Ballet, created for the Hamburg ballet in 2000, that Canada's National Ballet has made its own.
"Our life… is not simple," she sighed. Indeed many Russians (and other immigrants) who have come here have endured a similarly dizzy collision of collapsed regimes and new realties, like the ones that helped drive Nijinsky mad – amidst the horrors of WWI, revolution and civil war - a century ago.
But Toronto seems to be a place that can embrace all of this; although perhaps the "New York run by the Swiss," as Peter Ustinov famously declared it in 1987 (ironically some Torontonians took this as a compliment) could use a little more madness. After all, it was in Switzerland that Nijinsky's schizophrenia reached its peak.
Indeed, boredom is bad for the restless soul. But these days in Toronto you'd be hard pressed to complain of that. If the National Ballet's production of Nijinsky is any indication, the city is a vibrant cultural hub.
In this tour de force performance, the dancer's soul is laid bare: the tensions between his personal and professional life, his bisexuality and complicated relationships with his wife and Ballets Russes director Sergei Diaghilev, not to mention the frisson of the end of the Edwardian era rubbing up against the new modernity and a world war. All these elements come to a boil in a dynamic mix of compelling choreography, sumptuous set and costume design (based on originals by Leon Bakst), and dramatic Shostakovich music, that deftly reach the emotional truth of Nijinsky and his era.
In one surreal yet poignant scene, a forlorn Petrushka moves among fallen soldiers on a battlefield; in others Nijinsky's favorite ballerina Tamara Karsavina, dressed as a perfect Sylphide, pirouettes amongst men in uniform against the backdrop of a clean, modernist set, with a corps de ballet celebrating all that is jarring and angular.
But while Nijinsky could not escape the schizophrenia of his time, the city of Toronto seems to take disparate elements in its confident stride.
Whether the addition of a center for Islamic art at its edges that marries diasporic culture with modern architecture, or insightful theatre about displacement and belonging, or the triumph of the National Ballet's Nijinsky, this is a city that neatly incorporates oppositional elements, and allows for artful cultural blends.Perhaps if Vaslav Nijinsky had been born here in this era, he too would have made it his own.
Hadani Ditmars for RT
Hadani Ditmars has been reporting from Iraq since 1997 and is the author of Dancing in the No Fly Zone. Her next book Ancient Heart is a political travelogue of historical sites in Iraq.www.hadaniditmars.com
The statements, views and opinions expressed in this column are solely those of the author and do not necessarily represent those of RT.