Multipolar trade in new era: Where 'Asian pivot' becomes vital to prosperity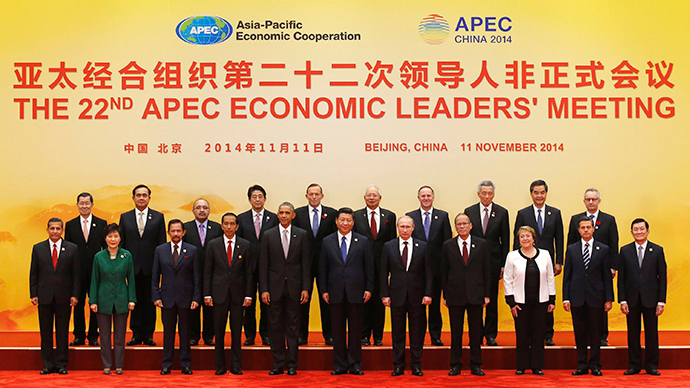 In an era when free trade agreements have helped engender unprecedented Asian growth, the next stage of the Asian tiger will clearly involve inclusive accords, not just bilaterally, but as broadly as possible to give all parties a growth fillip.
It has been a remarkable decade for Asia and a simply incredible one for China. As the West imploded when the government-banker nexus overcooked the mortgage goose, Europe entered a torpor which will last for at least a lost decade, given current EU-denial of its staggering problems. Meanwhile the USA has finally re-emerged from recession to demonstrate its innate strength.
From 2007-2013, China grew a simply staggering 43 percent, while the US grew a paltry 0.6 percent and the EU shrank 0.7 percent. That six-year period exemplifies the enormous power of the Chinese economy as well as the innate weakness (particularly) of old Socialist Europe, which continues to bump along either in stagnant relative decline or perhaps on the edge of an abyss as the euro's woes accelerate once more.
Against that background, the APEC summit is taking place in Beijing. It has been intriguing to watch the opening round of summitry including some very generous unilateral easing of visa terms by President Obama towards China. Such openness is to be applauded and indeed, in a multipolar world, it is to be hoped Europe and Asia - not to mention Europe and Russia - can achieve a more liberal visa regime to empower greater academic and economic links as well as mutual tourism.
Marking the 26th APEC meeting is an intriguing array of trade agreements and negotiations. China's demand for more stable energy supplies is helping fuel the Russian pivot to the east while work continues on the ultimate realization of the APEC goal of a Free Trade Area of the Asia-Pacific, which would comprise all 21 Pacific Rim countries. Even before Asia's magnificent last decade, that was an exciting prospect. Nowadays an APEC FTA would unify 40 percent of the world's population, 50 percent of global trade and 60 percent of total world GDP.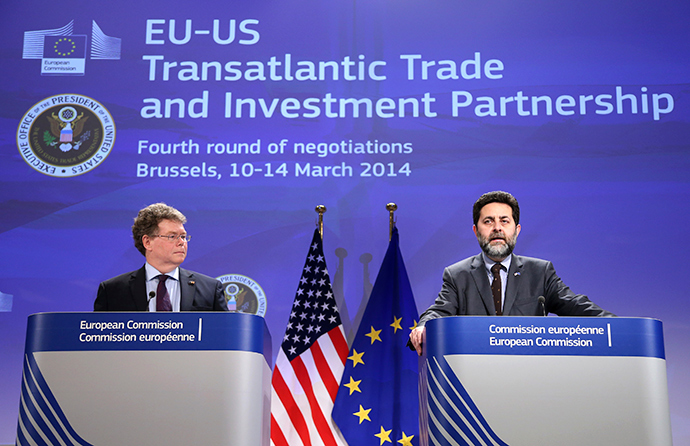 The US has its own aspirations for a free trade agreement. TTP seeks to bring together 12 nations (US, Australia, Brunei Darussalam, Canada, Chile, Japan, Malaysia, Mexico, New Zealand, Peru, Singapore and Vietnam) in a single trading zone and could provide a significant fillip for all parties.
However the negotiations have proven fraught and indeed President Obama arrived in Tokyo in April, but failed to sign the deal that was alleged to be only inches from completion during April. Over six months later, the TTP process still appears unresolved and the Obama 'Asian pivot' has become somewhat becalmed, especially as he has canceled two Asian trips during his presidency as a result of other issues.
Another man with an Asian pivot on his agenda, Russian President Putin, has an arguably more pressing reason to pivot - particularly post midterm elections, he needs to maintain momentum to preclude further US sanctions weakening Russia given the resurgence of the Republicans and the likelihood many committee chairs have somewhat hawkish unreconstructed Cold War views concerning Moscow. Then again whereas exporting US oil (even presuming it was legal to do so) is geographically tricky, the pipelines from Russia can flow easily across land to China which makes it easier for Putin to pivot energy supplies from one side of Russia east.
Moreover, Putin's recent remarks about free trade agreements are poignant. After all is a TTP which excludes Russia and China really more than a modest achievement? Yes, more freedom to trade undoubtedly raises living standards, as the Russian president was at pains to stress last weekend.
At the same time, free trade agreements need to complement the multilateral trading system and not merely seek to fragment it for the gain of a major power. The new GOP-controlled US Congress may be more keen on TTP and the Trans-Atlantic TTIP than anti-enterprise Democrats, but at the same time the privacy of negotiations has stirred resentment and fear that the end result is less a free trade agreement than a large corporation stitch-up with its fellow travelers in the government blob. Big isn't automatically better in the digital age.
The Beijing roadmap for an APEC FTA is a fascinating one which will deliver prosperity to all signatories, but will take time. Then again that the roadmap is being driven from China currently is hardly surprising - well today anyway! In the recent past it would have seemed absurd: the nation had a paltry 2.2 percent of world output in 1980. Nowadays China is well on track to become the world's largest economy with circa 20 percent of GDP within its borders during the next decade.
Future prosperity will revolve around how the world interacts with Asian economies, failure to trade freely will merely result in a greater loss of relative economic power.
Successful pivots will feed economic power.
The statements, views and opinions expressed in this column are solely those of the author and do not necessarily represent those of RT.
The statements, views and opinions expressed in this column are solely those of the author and do not necessarily represent those of RT.
You can share this story on social media: