Afghan political transition: A quick fix solution or a long-term answer to regional stability?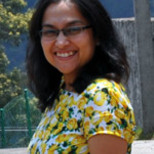 Jhinuk Chowdhury is a former journalist based in India and is currently working as an independent writer. She has worked as a business correspondent for the leading Indian daily – The Times of India – covering human resources, IT, jobs and careers. You can follow her on Twitter @jhinuk28.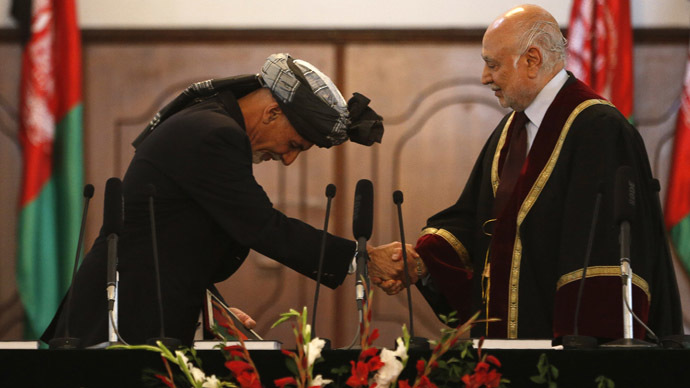 As Afghanistan gets its new President in the so-called democratic power transfer, South Asia is eagerly calculating the possible fallout over the stability of the entire region.
In perhaps one of the most significant events of South Asia, after a six-month long political deadlock, Afghanistan gets its new President Ashraf Ghani, a former World Bank economist and Afghan finance minister, marking the country's first democratic transfer of power. As part of a US-brokered power-sharing agreement Mr. Ghani will share authority with runner-up Abdullah Abdullah as the new chief executive officer (CEO).
While any event in strategically located Afghanistan - sitting between the Middle East, Central Asia and the Indian subcontinent along the ancient "Silk Road"- is watched across Asia and beyond, two countries which have observed political developments in Afghanistan perhaps as eagerly as the locals are India and Pakistan. That is because of the obvious implications these neighboring nations bear with any development in Kabul.
New Delhi sees far-reaching implications on its own security with a stable Afghanistan. Quite understandably so for a country which was a target of terrorist attacks in Afghanistan including the bombing of the Indian embassy in Kabul, attacks on consulates in Jalalabad, Kandahar and Herat, infrastructure projects incessantly stalled and many Indians killed.
While the recent al-Qaeda video which says jihad will be extended to India, Bangladesh and Myanmar did alarm India, for some time now New Delhi has been closely calculating the fallout on Indian security once the NATO forces pull out.
The government fears any amalgamation of Taliban into Afghan politics which would not only weaken Afghanistan's democratic process but also make its own Western border vulnerable.
India has voiced its apprehension that the coalition forces are leaving a little too fast, with an Afghan National Security Forces (ANSF) still under-trained to effectively combat terrorist threats.
India, which has extended over $2 billion in aid so far for Afghanistan's reconstruction, is for the first time putting in place an India-centric Afghanistan policy to deal with emerging geopolitics.
After a decision to pay for arms and equipment from Russia, Indian External Affairs Minister Sushma Swaraj recently visited Afghanistan holding talks on the political and security situation and conceding to Afghanistan's long standing demand of intensifying cooperation in areas like security and defense.
Pakistan too with an offensive in its North Waziristan area to clear it of militant groups tied to the Afghan Taliban has seen an alarming rise in terror attacks. Close ties between the militants of Afghanistan and Pakistan has made the Af-Pak region extremely vulnerable, further complicating the situation for Islamabad.
Many of the militants from the country are said to be taking refuge in neighboring Afghanistan. On the other hand about 1.6 million Afghan refugees, displaced as a result of the Afghan war, are seeking shelter in Pakistan.
The two countries also share a disputed border called the 1500-mile-long Durand Line which Kabul refuses to acknowledge as an international boundary, claiming the Pashtun territories in Pakistan and parts of the North West Frontier Province along the border.
Quite evidently any significant change in Kabul will have a spillover effect on the entire region.
Three months onto office the new government will see the drawing down of the US-backed NATO forces by December.Soon after coming to office Ghani agreed to sign the crucial Bilateral Security Agreement (BSA) with the US that will allow residual American troops to stay on Afghan soil beyond December for counter-terrorism operations and training the Afghan security forces. However according to reports the US plans to bring its combat forces to zero over a period of two years.
The question is will the new government work its way through to restore or rather sustain regional stability especially in the wake of heightened Taliban insurgency in recent times?
Just as Mr. Ghani was swearing in to office, two bombs went off across the country killing close to 15 people. The Taliban claimed the attack was in protest of the new political development calling it a "US-orchestrated sham".
A United Nations Assistance Mission in Afghanistan (UNAMA) notes a 24 percent increase in civilian deaths from January 1 to June 30, 2014 compared to last year.
Ghani, who believes talks are the most viable resolution to the standoff between the government and the Taliban, has called on the insurgents to join the peace process during his inaugural speech.
However, many are skeptical saying that such reconciliations of the past haven't really yielded much of a result. A standing example is the Qatar office that was opened to facilitate peace talks with the Taliban and the United States, but was closed down within a short span before any effective negotiation could start.
Stability is an inherent question. Can the new provision of power sharing ensure that? That the two leaders have been arch rivals is evident from the election crisis which had ensued. The question is can the two camps work together and provide a consistent stable government with which an India or a China can talk? Just before the presidential swearing in, Mr. Abdullah had threatened to pull out of the inauguration. If this is the extent of discord can both the camps who will supposedly share equal power work in tandem to take quick decisions during crisis?
As US forces pull out entirety within the next two years the responsibility for combating anti-state elements will fall on the Afghan forces' shoulders – is there time enough to prepare them for an insurgency challenge as huge as the one Afghanistan faces?
Running a country calls for inclusiveness and a leadership that can take everyone along. Both Ghani and Abdullah come from different ethnic allegiances – can they rise above those factions and present a unified platform to the external world?
China, as part of its westward march strategy, is showing new interest in South Asia where it sees Afghanistan as a viable void – once the US recedes – that it can fill. The Asian major is known for its ability to build and invest in infrastructure – one of the immediate needs of Afghanistan. However, for investors to pitch in the new government will have to showcase enough credibility in terms of stability and strong governance in the country.
The long drawn instability in the country has badly hit investor confidence. With a staggering growth and plummeting revenue the government is in immediate need of $537m fund to run itself. The drug trade and corruption have further mired the country's image. Sure countries like India – which wants to build an economic corridor to Central Asia via Afghanistan – is interested in investing, but will the Ghani government live up to these immediate challenges remains to be seen.
The statements, views and opinions expressed in this column are solely those of the author and do not necessarily represent those of RT.