Day 1: Sailing off to the Arctic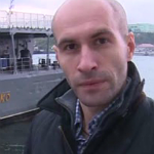 Murad Gazdiev, RT correspondent who has reported from a number of hot spots around the globe, including from the Syria-Turkish border, Yemen and Eastern Ukraine. He has also covered major international events, including Davos and the St. Petersburg economic forums, and even made a tour of duty with the crew of the Russian destroyer class Admiral Levchenko as it carried a military unit from the core base of Russia's Northern Fleet in Severomorsk to an unused former-Soviet base in the White Sea.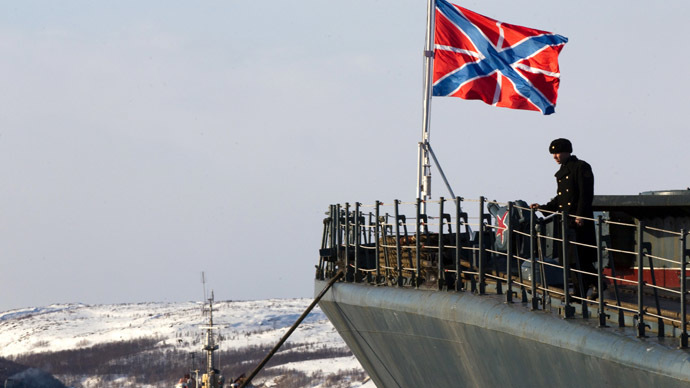 Imagine this – you're someone who's never stepped on a boat larger than one you could row in. And even then, you never actually got to row.
To you, the terms "port,""starboard" or "aft" are synonymous with just one thing: Johnny Depp's film "Pirates of the Caribbean."
You're now in my shoes – or at least in one of them. With the shoelaces still undone.
You see, I didn't get assigned to a fishing vessel, or a research ship. No, my producers, bless them, posted me to the flagship of a Russian naval battle group, one that packs enough power to force the surrender of a small nation.
My cameramen and I have yet to board our ship – but let me tell you a thing about the military we've had to deal with so far… Oh wait, that's right, I can't – I need their permission to do that.
I fully understand why one of the most powerful navies in the world wants and needs a certain veil of secrecy, but after experiencing it first-hand; well you get the feeling that they just enjoy it. The stereotypes are spot on.
Now, for the literal icing on my cake – we're going to the Arctic. A place so fiercely inhospitable, it is one of the few places left on Earth devoid of large-scale human presence.
So, you put that all together, and what do you get?
Adventure. There is no way this could be boring. Any way you look at it, this is going to be the experience of a lifetime, guaranteed by just the how far out of my depth I am.
Our destination is Katelniy Island, northeast of Siberia, and we'll be traveling in a naval battle group of six ships.
We're currently in Russia's northern city of Murmansk. It's 7 am and I'm exhausted. We're being picked up from the hotel in a few hours by the military, so I really need to get any sleep I can.
Wish me luck!
The statements, views and opinions expressed in this column are solely those of the author and do not necessarily represent those of RT.