India, Russia need to reboot their ties in double quick time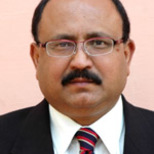 Rajeev Sharma is a New Delhi-based journalist, author and strategic analyst. He has been in journalism since early 1982 and has so far published two fiction books and five non-fiction books, the latter all pertaining to international politics and terrorism. He tweets @Kishkindha and can be reached at bhootnath004@yahoo.com. He describes himself thus: "I am a journalist not by vocation but by passion. If posterity ever were to remember me, it would do so for my investigative book 'Beyond the Tigers: Tracking Rajiv Gandhi's Assassination.' This book is the decoder for the quintessential journalist in me."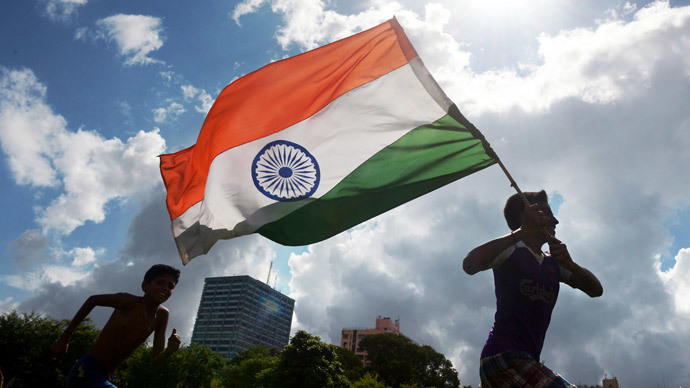 The India-Russia relationship seems to have reached a plateau over the past few months, but now it is time for India to spare a thought for its tried, tested and trusted old friend Russia.
The plateau was inevitable as India was election-bound in April-May. The previous United Progressive Alliance government led by Prime Minister Manmohan Singh understandably had bigger and more urgent issues to address at home. Thus, it was no surprise that foreign policy issues had to take a back seat in India for months before India had its general elections.
It is understandable that though there were a flurry of high-level to and fro visits between India and Russia before the Indian general elections, the bilateral relations could not progress as substantively as both sides wanted them to. One could feel that a pause button had been pressed in bilateral relations and everything was being left to the new government in India.
The political hullaballoo in India is over. The elections have brought in a new government. Modi's Bharatiya Janata Party (BJP) has handed the 129-year-old Congress party its worst-ever defeat and romped home with a clear majority. The Modi government is the first government at the Centre in three decades which has mustered a clear majority at the hustings. Indian Prime Minister Narendra Modi is about to embark on visits to Japan and the United States and Chinese President Xi Jinping is expected to have his first visit to India next month.
This makes it far easier for India to do in double quick time what has now been long overdue: reboot its relationship with Russia.
Russian strongman and Deputy Prime Minister Dmitry Rogozin, a trusted associate of Russian President Vladimir Putin, visited India weeks after Modi's swearing in, and met the entire top brass of the new Indian government. But apparently even Rogozin's India visit could not put the Indo-Russian bilateral ties on a forward trajectory. This is demonstrated by the fact that well over two months have gone by since Rogozin visited India no high level visit from India to Russia has taken place and no big ticket new deals have been signed by the two sides.
This should change in the coming months, if not weeks. President Putin is to travel to India toward the end of this year, probably in December, to attend the next Indo-Russian annual summit.
From September-October one should expect a flurry of high-level to and fro visits between India and Russia. Top ministers, diplomats and bureaucrats from the two sides will be engaged in an intense diplomatic outreach to one another.
Indications are that Modi is very keen on turning around the Indo-Russian relations in a big way. The Modi-Putin bilateral summit this yearend will be very substantive and throw up some mega announcements which will put Indo-Russian ties in the fifth gear.
Oil and gas to be the new sunrise sectors
Perhaps the biggest talking point on the agenda on the Indo-Russian high table these days is constructing a pipeline between Russia and India, initially for gas and later for oil too. Preliminary discussions have been held between the two sides on this issue. But true to all Indo-Russian commercial deals, the technical-level consultations hold the key with regard to this mother-of-all Indo-Russian deal.
The proposed gas pipeline will cost a whopping $40 billion. Apart from the financial issues, the route of the pipeline will be a major challenge for the negotiators. India would not like the pipeline to enter Indian territory via Pakistan. The much talked about Iran-Pakistan-India gas pipeline project proved to be a pipedream for the same political reasons arising out of perennial tensions between India and Pakistan.
A strategic reason for India's 'nyet' to any pipeline to India transiting through Pakistan-controlled territory is that India will have to pay a huge amount to Pakistan annually as a transit fee. This is a red rag for the Indians as they believe that Pakistan will be funding anti-India terror campaigns with Indian money.
India and Russia may agree to the proposed pipeline entering India through China. These are complicated questions relating to logistics and it will take months to clinch the deal, considering that Indians are satisfied with the pipeline route and are happy with the Russian pricing structure.
If all goes well, the pipeline diplomacy is poised to be the biggest concrete deliverable during the Modi-Putin summit in New Delhi later this year.
Defense remains an important concern
It is of utmost importance for both India and Russia to seal the deal on the proposed gas pipeline. Right now this is the only area which, if it fructifies, can take the Indo-Russian bilateral trade to over $100 billion per annum in the coming years.
Thus far, the bedrock of Indo-Russian relations was defense. But over the years, several factors have combined to push Russia from number one position to number two in terms of Indian defense imports.
The United States, which has emerged as India's top defense exporter, is all set to increase its lead over Russia as Modi's visit to the US next month is poised to break new grounds in Indo-US defense cooperation. Many big ticket defense cooperation projects are likely to be given the green signal during Indian Prime Minister's visit to the US.
However, Russia should be encouraged by recent reports that Eurofighter has come up with a new offer to India for the MMRCA fighter aircraft deal which could undercut the French Rafale very badly. The new German offer promises to lower prices by at least $3 billion over a ten-year period.
Russia too should take a cue from Eurofighter, if it has not already, and make a fresh attempt to win the MMRCA contract, likely to be worth $14 billion initially. But that is a different story altogether.
The statements, views and opinions expressed in this column are solely those of the author and do not necessarily represent those of RT.