Why N. Korea's olive branch shouldn't be brushed away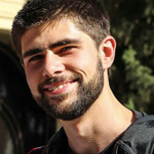 Nile Bowie is an independent writer and current affairs commentator based in Singapore. Originally from New York City, he has lived in the Asia-Pacific region for nearly a decade and was previously a columnist with the Malaysian Reserve newspaper, in addition to working actively in non-governmental organisations and creative industries. He can be reached at nilebowie@gmail.com.
Published time: 14 Jul, 2014 10:06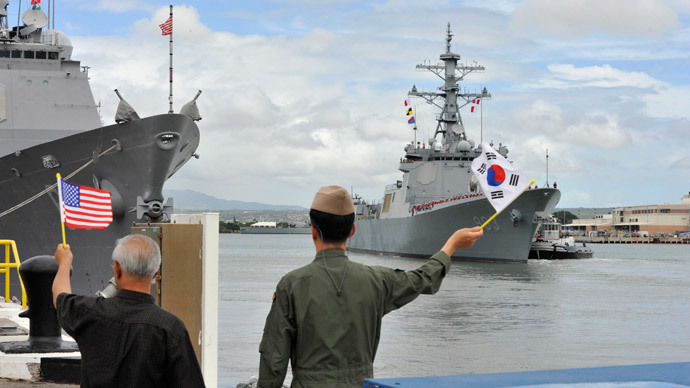 South Korea must seize the opportunity to improve relations with Pyongyang and lay the groundwork for détente between the two sides based on mutual respect and cooperation.
To mark the 20th anniversary of the passing of the country's founder, Kim Il-sung, North Korea issued a high-level statement last week calling for improved inter-Korean relations and an end to military hostilities with its southern neighbor. Pyongyang's recent proposal has been relatively consistent with demands it has voiced on previous occasions, such as calling for the suspension of US-South Korea joint military drills, for both sides to settle all issues bilaterally, and an end to the exchange of slanderous language. It also called on Seoul to halt cooperation with other countries on the issue of North Korean nuclear weapons.
In a reference to the June 15 joint declaration signed by both sides at the first inter-Korean summit in 2000, Pyongyang reaffirmed calls for moving toward a federation with South Korea aimed at the eventual goal of reunification, in a way that benefits both sides and allows for differing ideological and social systems.
Since the beginning of this year, Pyongyang has attempted to call greater attention to its preference for improving relations with South Korea. The National Defense Commission (NDC), the North's top military body, has made several proposals throughout the year, all of which the government in Seoul has dismissed.
The recent statement is significant in that it was issued directly by the North Korean government after Seoul rejected a special proposal by the NDC issued in late June, stating that the North "keeps making the same irrational claims." South Korea has, however, accepted Pyongyang's proposal to send a cheerleading squad to the upcoming Asian Games scheduled to be held in Incheon this September.
While there are certainly some areas of the proposal, such as international cooperation against Pyongyang's nuclear program, that the South would find inherently problematic, but for the government in Seoul to entirely dismiss as "irrational" the current proposal by the North is a serious misstep.
There are growing sentiments among various analysts and academics in South Korea who believe that President Park Geun-hye's government is not taking a proactive and meaningful approach toward developing inter-Korean relations, which have ceased to improve since Park came to power in early 2013 following her predecessor, Lee Myung-bak.
The Hankyoreh, South Korea's leading independent daily, recently issued an editorial calling for a new approach from Seoul to ease frictions with the North. "If we want things to turn around, what we need most are a firm commitment and creative effort from the South Korean government. It's easy to criticize the North, but it doesn't fix anything," the editorial said.
To be sure, there is much in Pyongyang's recent statements that the South can work with, certainly in the North's call for the opening of "a broad avenue for contacts, visits, cooperation and dialogue" at both government and civilian levels. While contentious issues remain, there is clearly a window of opportunity for both sides to implement previous joint agreements.
Engaging in practical dialogue and trust-building measures can allow for more frequent reunions of families and relatives separated by the Korean War, in addition to a cooling of military tensions on the Korea Peninsula. While voices in western capitals readily dismiss Pyongyang's sincerity, the South Korean government is unwilling to create conditions for that sincerity to be tested.
In late March, President Park unveiled her 'Dresden Declaration' proposal during an official visit to Germany. Pyongyang took immediate offense, as the plan was unveiled in the former East German city of Dresden, which implies the South's intention of achieving unification by absorption along the German model, which is contrary to positions taken by previous South Korean administrations.
Park offered major inter-Korean infrastructure building projects and other investments on the condition that Pyongyang agrees to dismantle its nuclear weapons program. Seoul, following the position taken by Washington, has placed the North's voluntary denuclearization as a "pre-condition" for dialogue, a measure that essentially ensures that meaningful negotiations never take place.
Pyongyang's nuclear weapons program and missile defense systems are a reaction to the asymmetry created by the entrenched US military presence in South Korea. North Korea views UN resolutions against its military programs as attempts by the outside world to criminalize its legitimate right to self-defense.
One cannot deny that North Korea is a nation under siege: it is subjected to one of the world's harshest international sanctions regimes that has invariably exacerbated the suffering of its civilian population; it also faces a southern neighbor armed with the same sophisticated missile technology that it is internationally prohibited by the UN from indigenously developing.
Most significantly, it faces the largest military power in human history, which does not hesitate to use nuclear-capable strategic bombers and massive nuclear-powered carriers during its annual joint exercises on the Korean Peninsula, which are undeniably aimed at Pyongyang.
If any progress can be made on the nuclear issue, it will require the waiving of preconditions-for-dialogue and genuine political will to change the status quo of inter-Korean relations by both Seoul and Washington, who have until now preferred to elbow Pyongyang into a confrontational stance that deepens mistrust and negates any opportunity for peaceful development and co-existence.
If any denuclearization could ever conceivably take place, it should be achieved through restarting the now-defunct mechanism of the six-party talks, with the aim of prohibiting all nuclear weapons on the Korean Peninsula – including the US nuclear umbrella. All other issues should be handled bilaterally between Seoul and Pyongyang as agreed upon in joint declarations.
The opportunity exists for both Korean nations to engage in peace-building efforts to find common ground and responsibly move forward for the sake of future generations. Until a platform for engagement based on mutual benefit and mutual respect can be reached, any talk of reunification at this stage is entirely premature and unrealistic.
However, the success of any nascent rapprochement depends upon both sides identifying and agreeing to the principles of reunification, which would need to accommodate two different systems and governments within one nation and one state.
In order for progress to be made in this area, both sides must cease disparaging and incendiary language, even if the other side fails to cooperate. Pyongyang's olive branches are simply not seen as genuine when it violates diplomatic norms by referring to members of the South Korean and American governments in offensive and pejorative ways.
North Korea should make a conscious effort to rein in these voices and maintain a consistent and restrained line, which will invariably help its international image and help build momentum for détente with the South.
Even with past transgressions between the two sides considered, preconditions and moralizing judgments must be aside to allow both parties to more effectively and straightforwardly engage in high-level dialogue. Any other concerns regarding human rights and internal issues can only begin to be broached once both sides reach a common understanding on the way forward.
The statements, views and opinions expressed in this column are solely those of the author and do not necessarily represent those of RT.