'A compromise solution has to found for the South Stream gas pipeline'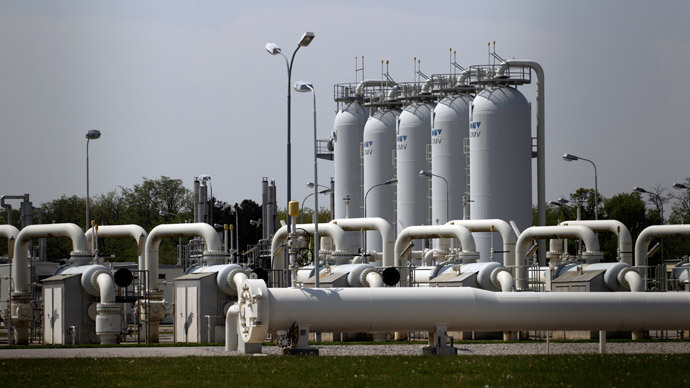 The EU increasingly realizes that its southern members would be insecure in case of transit interference in Ukraine, so it needs a compromise on South Stream, Katja Yafimava, Senior Research Fellow at the Oxford Institute for Energy Studies, told RT.
RT:How much of a step forward is the agreement on South Stream between Russia and Austria?
Katja Yafimava: In my view it is a step forward. It's a stakeholders' agreement and in a way it's not really a big surprise that it was signed on Tuesday and it does bring the project a step closer. In my view it reflects a growing understanding that Russia has been and remains a very important supplier of gas to Europe, and it's important to diversify not only supplies but also routes of how gas is delivered to Europe because it supplies not only a secure source, which in this case is Russia, but also consists of route security and there are, at the moment, not that many routes by which Russian gas can come into Europe, particularly, into South-Eastern part which South Stream is supposed to address.
RT:Given that Bulgaria, the first to build a segment of the pipeline, has been forced to put work on hold due to pressure from Brussels, what's the point in making further agreements? Why has Brussels been trying to stall the project?
KY: Bulgaria is a country which is a member of the EU and it's the first country where South Stream is supposed to land at the Black Sea coast. The European Commission stated late last year that intergovernmental agreements which so far have been the only legal framework, the international public law framework, on which South Stream is built, namely the intergovernmental agreements between the Russian Federation and the respective governments of the countries along the route of the South Stream pipeline, including Bulgaria. That is so far the only framework, and the Commission suggested that those agreements are not compatible with the Third Package and therefore, it has to be either negotiated or denounced altogether. Brussels did not say it was trying to stall it, it said that agreements on which South Stream is currently based are in violation of the Third Package. That's what they have said.
RT:The EU's energy commissioner has said that talks on the South Stream project will resume at the earliest opportunity. When do you think that might be?
KY: Bulgaria is a member of the EU and it has to be in line with the Third Package. At the same time it is very important that the Third Package doesn't have the rules developed for a new pipeline capacity in Europe. It only has rules for existing capacities, and if no framework for the new capacity is developed in Europe as part of the Third Package, then South Stream would have to fall under the regime provided by the current Third Package which only regulates the existing capacity, and there are all the issues of the Third Package access regulated tariffs and impossibility to own the pipeline and provide the gas for it. However, intergovernmental agreements differ in those respects, and in my view, some sort of negotiated solution would have to be found on how to make South Stream possible to develop and use capacity within the Third Package whether it might require development of additional parts of the Third Package. Currently the new framework for new/incremental capacity is under development, but it's not going to become available till 2017, which is two years later than South Stream is supposed to deliver the first gas to Europe. However, some sort of compromise solution would have to be found because Europe increasingly realizes that its southern members in case of any transit interference in Ukraine just would be insecure. That's the important condition which suggests that sooner or later the compromise solution will be found on this.
The statements, views and opinions expressed in this column are solely those of the author and do not necessarily represent those of RT.