Indian minister, and former Army Chief, embarrasses Modi government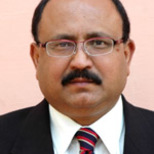 Rajeev Sharma is a New Delhi-based journalist, author and strategic analyst. He has been in journalism since early 1982 and has so far published two fiction books and five non-fiction books, the latter all pertaining to international politics and terrorism. He tweets @Kishkindha and can be reached at bhootnath004@yahoo.com. He describes himself thus: "I am a journalist not by vocation but by passion. If posterity ever were to remember me, it would do so for my investigative book 'Beyond the Tigers: Tracking Rajiv Gandhi's Assassination.' This book is the decoder for the quintessential journalist in me."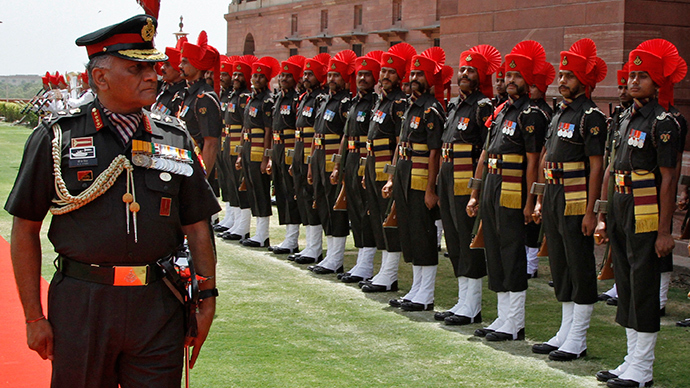 A piquant situation erupted in India a few days ago when the government of PM Narendra Modi was barely a fortnight old. It was a sort of a mini crisis, woven around a former Indian army chief who is now a minister responsible for three key ministries.
The man at the epicenter who has embarrassed the Modi government is General V.K. Singh, who is in charge of three important ministries: external affairs and overseas Indian affairs as a junior minister (Minister of State or MoS) and the ministry of Development of North Eastern Region (DONER) as MoS with independent charge. His last portfolio means that he is solely in charge of eight Indian north-eastern states and is the only political boss in this northeast-specific ministry.
The last one is even more significant considering that the Indian north-eastern region shares more than 90 percent of its borders with other countries (like China, Myanmar, Bangladesh, Nepal and Bhutan) than the Indian mainland.
The facts of the case regarding General Singh can be summarized as below. On June 9, the Indian defense ministry filed an affidavit before the Supreme Court putting on record certain actions and decisions of General V.K. Singh as the then army chief as "illegal", "extraneous" and "premeditated".
The affidavit said Gen Singh's banning order on Lt General Dalbir Singh Suhag, the new Indian Army Chief-designate, for his various alleged sins of omission and commission, including his alleged "failure of command and control" in an operation carried out by an intelligence unit working directly under Suhag, the then Dimapur-based 3 Corps commander.
To make matters worse, Gen Singh posted multiple tweets on June 10 accusing Suhag of permitting his unit to indulge in "dacoity." A sample of one tweet by Gen Singh about Gen Suhag: "If unit kills innocents, does dacoity and then head of organization tries to protect them, should he not be blamed? Criminals should go free!"
Gen Singh's remarks triggered a mini political earthquake – mini because the opposition strength in the current 16th Lok Sabha is badly depleted with the main opposition party Congress not even garnering ten per cent of the total strength of the Lok Sabha (543) in the just concluded general elections, and with just 44 members the Congress party is not qualified to get the Leader of the Opposition status.
The Congress party expectedly and promptly was at Modi's throat, though it is another issue that the Congress barbs at the government would not amount to more than a storm in a tea cup considering its vastly depleted strength.
Several Congress leaders spoke about it and demanded Gen Singh's dismissal. Spokesperson Abhishek Singhvi said it was like a "no confidence vote" by the Modi government against its own minister and rhetorically asked how Gen Singh could continue to be in the council of ministers.
The Congress said Gen Singh's remarks demoralized the soldiers. Captain Amarinder Singh, the Congress party's deputy leader in the Lok Sabha and himself a former soldier, asked: "Would you have ever imagined General Kariappa or Thimmaya doing this?" a reference to two of India's iconic army chiefs.
Incidentally, the ruling Bharatiya Janata Party has lent full support to General Suhag in the entire controversy and said that he would undoubtedly be the next army chief even though he was appointed to the post by the previous government days before its term got over.
The BJP has wisely decided to steer clear of politicizing the Indian Army by supporting General Suhag even though during the acerbic campaign in India's just concluded general elections the saffron party had not only criticized the appointment but had also gone from pillar to post in stalling Suhag's appointment
The incident has caused a huge embarrassment to the newly installed Indian government. Though it has not threatened the very survival of the Modi government, it has nonetheless raised some very justified moral issues.
As for the man the eye of the storm, General V.K. Singh, he continues to behave like a sixth class churlish student who cannot reconcile the fact why his rival's shirt is whiter than his.
The million dollar question is why Prime Minister Modi cannot muster courage to sack him from his council of ministers.
Yes, it is a fact that Gen Singh won election from Ghaziabad, near Delhi, by a record margin of over half a million votes. But the question is: can the Indian government afford to have a foot-in-mouth minister even if he was once in such an exalted position as the Indian army chief?
If the controversy is still unresolved and Gen Singh continues to stay put in Modi's council of ministers, it is more of a reflection on the opposition's impotence rather than how strong the government is.
The statements, views and opinions expressed in this column are solely those of the author and do not necessarily represent those of RT.