Not quite brotherly love but India-China ties back on the front burner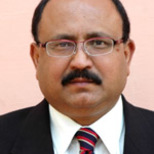 Rajeev Sharma is a New Delhi-based journalist, author and strategic analyst. He has been in journalism since early 1982 and has so far published two fiction books and five non-fiction books, the latter all pertaining to international politics and terrorism. He tweets @Kishkindha and can be reached at bhootnath004@yahoo.com. He describes himself thus: "I am a journalist not by vocation but by passion. If posterity ever were to remember me, it would do so for my investigative book 'Beyond the Tigers: Tracking Rajiv Gandhi's Assassination.' This book is the decoder for the quintessential journalist in me."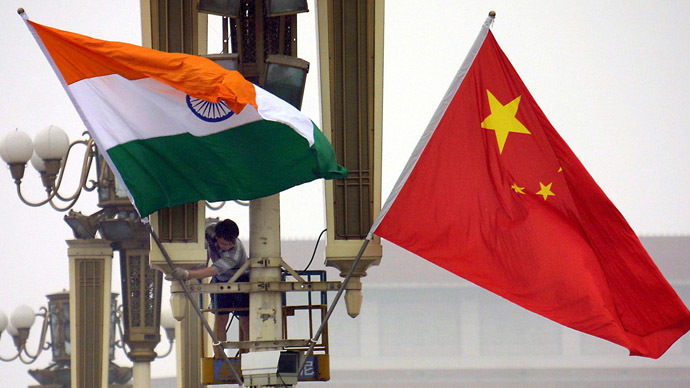 "Reliye Huanying Nin!" This is how External Affairs Minister Sushma Swaraj greeted her Chinese counterpart Wang Yi in Mandarin at New Delhi's Jawaharlal Nehru Bhavan, which in English means "I welcome you warmly".
This diplomatic symbolism appears to have worked well, going by the positive note struck by Sunday's talks between Sushma Swaraj and Wang Yi, the first high-level contact between the new Indian government and China.
However, there are two aspects to international diplomacy whenever two countries interact, especially when they happen to be giant neighbors like China and India, Asia's number one and number three economies respectively, which fought a war 52 years ago. One is whether this engagement is restricted to symbolisms and tokenisms only. The second is whether they are genuinely moving forward in maximizing convergences and minimizing divergences.
The two foreign ministers' talks were "cordial and useful, comprehensive covering all important issues, substantive and productive" as described by MEA spokesperson Syed Akbaruddin on Sunday afternoon. Such a rosy characterization of the talks is in itself quite positive, considering that India is not used to showering accolades on China just like that.
This does indicate that the two sides made some progress so early in the new Indian government's tenure that began just two weeks ago.
Akbaruddin described the talks as "a very productive beginning" citing the range of issues discussed and the intensive nature of these discussions. Another important take-away from the meeting is that the two foreign ministers agreed to at least half a dozen meetings between the two sides at the level of President, Vice President, Prime Minister and foreign minister and all these during the rest of the year.
All this is fine but it remains to be seen whether the two sides show political will and maturity to put their bilateral relations on to a forward trajectory and take their ties from tokenisms and symbolisms to concrete deliverables by maximizing their understandings and minimizing their differences.
This is a tough call and a Herculean task for the two sides. This tricky situation must have been uppermost in Prime Minister Narendra Modi's mind when he met Wang on Monday. Wang, who visited India as a special envoy of Chinese President Xi Jinping, also called on Indian President Pranab Mukherjee.
The Sino-Indian divergences are far too many between the two sides. Here is a pithy list.
What India wants from China?
1. Amicable resolution of the boundary dispute and China's real intentions.
India can never forget that China waged an unprovoked war against India on this very issue in 1962. A year later, China got administrative control of over five thousand square kms of territory in Pakistan Occupied Kashmir through an illegal bilateral treaty between Pakistan and China. Massive boost in military and infrastructure capability by China in Tibet has put India in a vulnerable situation, though China knows very well that today's India is no longer the India of 1962 and is a declared nuclear weapon power now. But Chinese real intentions on the boundary issue and frequent border incursions continued to be a major headache for New Delhi for decades and there are no concrete solutions yet. India does not favour any solution that entails relocation of Indian people.
2. Dangerous implications of China-Pakistan nexus for India.
The high distrust quotient between India and China cannot melt away into thin air for India until Beijing comes up with unambiguous signals to New Delhi in this regard. This is easier said than done given the fact that leaders of China and Pakistan have often eulogized the Sino-Pak relationship as "taller than mountains, deeper than oceans and sweeter than honey." India must be reassured through concrete Chinese actions that China is not using Pakistan as a tool for strategic encirclement of India.
3. Presence of Chinese troops in Pakistan occupied Kashmir.
For years Chinese troops have been deployed in Pakistan Occupied Kashmir (PoK) and have stayed put there despite Indian protests, as China describes them as mere construction workers helping the Pakistanis in infrastructure projects. India rejects the Chinese description and feels that the Chinese troops' presence is nothing but a military guarantee extended by China to Pakistan.
4. The issue of stapled visas.
China has been resorting to this practice too for years. China issues stapled visas to Indians domiciled in Jammu and Kashmir (and Arunachal Pradesh) but puts visa stamps on regular visas when people from PoK apply for a Chinese visa. This effectively means that China has taken sides on India-Pakistan dispute on Jammu and Kashmir.
5. Construction of Dams on Rivers Originating in China.
This issue too has been hanging fire for years. China has given empty assurances of no wrong-doing, often belied by satellite imagery, but has refused to allow India a greater say (something which India has done routinely with neighbors like Pakistan and Bangladesh). From an Indian point of view this is water terrorism in its worst case.
What China wants from India?
The Chinese wish list vis-a-vis India and their redlines are fairly long, too. Here are two top most Chinese concerns with regard to India.
1. The presence of Dalai Lama.
The Dalai Lama issue has been a major thorn in the Chinese side and the biggest source of irritant as far as their engagement with India is concerned. This is the only instance wherein a foreign country has allowed a "parallel government" on its soil which is "anti-China". The Indian stand has been that Dalai Lama is a spiritual leader and he is not engaging in any political activities directed against China.
2. India's close ties with United States and Japan.
It is a double whammy for China as far as India is concerned. When India and the US initiated their talks on the nuclear deal in 2005 (and which eventually became a done deal), China squirmed. But even as the dust on the Indo-US nuclear deal was settling down, India's bilateral relationship with Japan took off on an upward trajectory like a rocket. This doubled China's apprehensions with respect to India because Japan is to China what Pakistan is to India.
Looking ahead
"Hindi-Chini bhai-bhai ["Indians and Chinese are brothers" in Hindu] is a catch phrase for India's diplomacy with China in the 1950s."
The moral of the story is simple. Wang's visit may not have brought back the 'bhai-bhai' (brother-brother) bonhomie between India and China yet – the "Hindi-Cheeni bhai-bhai" refrain in India-China relations in the 1950's and early sixties till the bubble burst in 1962 with the Chinese invasion of India. However, the visit has definitely succeeded in bringing relations between these two giant neighbors on the front burner.
The statements, views and opinions expressed in this column are solely those of the author and do not necessarily represent those of RT.