China's answer to the Asia Pivot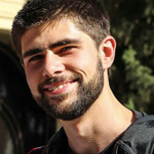 Nile Bowie is an independent writer and current affairs commentator based in Singapore. Originally from New York City, he has lived in the Asia-Pacific region for nearly a decade and was previously a columnist with the Malaysian Reserve newspaper, in addition to working actively in non-governmental organisations and creative industries. He can be reached at nilebowie@gmail.com.
Published time: 19 May, 2014 14:37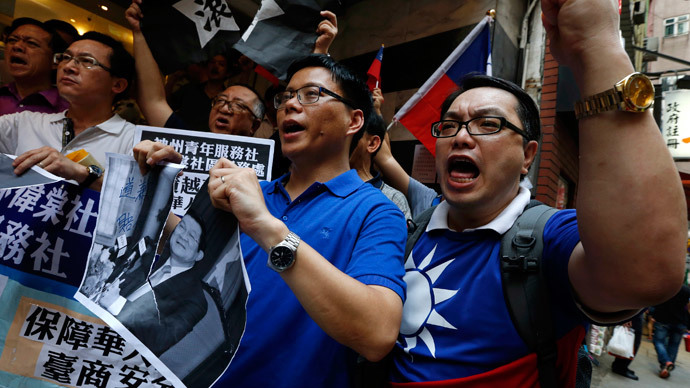 ​Tensions over China's offshore territorial dispute with Vietnam have given rise to the worst crisis between the two countries in decades.
Over 20 people were killed in an industrial park during recent clashes that saw Vietnamese mobs chase down and beat Chinese workers. This episode of violence also saw Taiwanese and other foreign workers targeted because they were mistaken for Chinese nationals.
Cases of mass looting and arson have also erupted in areas of southern and central Vietnam targeting Chinese nationals and business interests, and reports indicate that anti-China unrest has swept through 22 of Vietnam's 63 provinces.
China's recent decision to setup a $1 billion deep-water oil drilling rig in a disputed area of the South China Sea that Vietnam also lays claim to triggered the latest waves of violence.
Beijing has maintained an unwavering stance on maritime disputes, and regards the Paracel Islands near the drilling site (known as the Xisha Islands in China) as its sovereign territory. The islands have no permanent human residents except for Chinese military personnel and fishermen, and are valued for productive fishing grounds and potential oil and gas reserves that China would like to develop without depending on exploration agreements with Western oil companies.
The controversial oil rig is located some 17 miles south of the southwestern-most land feature in the Paracels, and within the 200-nautical-mile exclusive economic zone (EEZ) that China demarcates based on its claim to the islands, which are also claimed by Vietnam and Taiwan. The rig itself is 120 miles off Vietnam's Ly Son Island and thus on Vietnam's continental shelf and well within Hanoi's EEZ.
Although China recognizes the territory as its own and may have some legal historical justification for its position, Beijing was fully aware that drilling in the area would be perceived as a provocation. China has confirmed it has no plans to abandon the drilling, and has called on the US to take on a neutral stance on territorial disputes between Beijing and its neighbors.
The view from Hanoi
Vietnam's leadership empathized with the protests but denounced the violent actions taken by some demonstrators. Vietnam's Prime Minister Nguyen Tan Dung is very cognizant of the destabilizing effects that protracted protests can have on the economy, as he urged measures to protect foreign investors, who are expected to receive payouts for any damages incurred.
Vietnam has maintained bilateral relations throughout the years with China and has consistently kept communication channels open. Hanoi has held successive rounds of high-level negotiations over disputed territories with Beijing, and would certainly prefer to solve any issues and address tensions through bilateral dialogue, as China has consistently called for.
Vietnam and China have yet to reach an agreement on their territorial claims over the South China Sea, but the two countries have productively struck deals over land border disputes and maritime rights in the Gulf of Tonkin in the past. Some kind of compromise is clearly within the realm of possibility if cooler heads prevail and both sides remain committed to negotiations.
Hanoi and Beijing both accuse each other of ramming each other's vessels and firing water cannons at the site of the Chinese oil rig. Hanoi claims to have exercised restraint, while Beijing's unilateral moves to drill in such sensitive waters could conceivably put it in breach of a 2011 bilateral maritime pact it signed with Vietnam to manage territorial disputes in a peaceful way, among other international agreements.
When compared to the stance on territorial disputes taken by the Philippines, which is less willing to hold dialogue with China and instead unilaterally filed an arbitration case at the UN against Beijing in March, Vietnam has exercised far more restraint and willingness to solve the issues in a non-antagonistic way.
Vietnam feels, very understandably, that China's move to dispatch an oil drilling rig backed by a sizable squadron of paramilitary vessels was an entirely unprovoked, hostile act. An editorial in Vietnam's state-owned media elaborates, "Vietnamese people are angry. The nation is angry. We are telling the world that we are angry. We have every right to be angry."
The article addresses concerns over the infringement of national sovereignty, and how Vietnam has not undertaken any action that could trigger such a reaction from China. "China's action is considered provocative because it has sent 80 ships, including seven warships, to accompany the oil rig. The action smacks of a bully doing something wrong just because it can," the editorial argues.
The view from Beijing
China's latest moves in the South China Sea have prompted a debate in think-tank and foreign policy circles, who are at pains to decipher the underlying message behind Beijing's unfolding tussle with Hanoi. While many would prefer to think that China is behaving in an irrational and non-strategic way, others would argue that it is attempting to send a message.
Beijing's actions should be interpreted as a calculated response to Washington's policy shift to Asia, which has been given renewed priority following US President Barack Obama's recent four-nation tour of the region. During his trip, Obama offered specific security guarantees to Japanese Prime Minister Shinzo Abe that Washington would support Tokyo's territorial claims in its dispute with Beijing in the event of conflict between the two sides.
The US President also warned China against pressing its maritime claims after it unilaterally declared an air exclusion zone over the disputed chain of islands that both Tokyo and Beijing claim. China's dispute with Japan is historically complex and multidimensional, more so than the disputes in the South China Sea. Beijing's claim in its dispute with Tokyo is historically and legally more sound, and China deeply resents Washington's position on the issue.
In the Philippines, Washington and Manila inked a controversial defense agreement to give the US government de facto basing access in the country for a 10-year period. China interpreted both these developments as Washington inserting itself into matters of territory and sovereignty, which it insists on dealing with through bilateral negotiations with the other countries.
Beijing also believes with some justification that other countries will be more willing to behave provocatively and challenge China's bottom line if Washington supports their claims. China is totally opposed to any US-dominated multilateral dispute mechanism for territorial issues, and it is also under a high degree of domestic pressure not to be pushed around by states like the Philippines, and by extension, the United States.
Vietnam isn't a treaty ally of the United States, and it has a complicated history with Washington that has long prevented the two countries forming a comprehensive partnership. China knew that Vietnam would take offense to drilling in contested waters, but it did so anyway to test the limits of Washington's commitment to upholding freedom of navigation as part of the pivot strategy.
China ultimately wants to send a message that it will not be deterred by Washington's pivot and an alliance of anti-China states that it intends to consolidate. Beijing is now willing to openly challenge the idea that a US-led security alliance can deter it from safeguarding what it perceives to be its territorial integrity, and the exploitation of all the natural resources within that territory.
Beijing's actions are intended to call Washington's bluff, while being sufficiently bold, but not destabilizing enough to compromise China's overall national security and economic interests. A recent editorial in China's state-owned Global Times publication gives some insight into Beijing's thinking.
"China faces a dilemma with its growing power. On the one hand, it will be confronted by neighbors like Vietnam, the Philippines and Japan, and other stakeholders like the US if it makes use of its power," claims the article. One can infer that thinkers in Beijing view these state actors as separate fingers on the same hand.
The editorial continues, "On the other, if China conceals its power, its determination to safeguard territorial integrity will be underestimated, which would further foster the unscrupulousness of countries like Vietnam, the Philippines and Japan."
China clearly does not want its resolute stance to be misinterpreted so that other states feel like they can antagonize Beijing without consequences. The question is whether China's latest unilateral action is a one-off reaction to US policy in the region, or the start of a fundamentality new policy line, one that will inevitably drive the ASEAN region further into Washington's corner in the years ahead.
A unified ASEAN bloc that has gravitated into America's security orbit could give the next US administration a greater hand to escalate tensions recklessly where it sees fit, through sanctions and other mechanisms that could put economic strain on all sides.
The US, through the Trans-Pacific Partnership (TPP) trade deal currently being negotiated, intends to prioritize its economic relations with the ASEAN bloc so as to reduce its dependence on China, putting Washington in a position where future sanctions on Beijing would not boomerang back as hard and become destabilizing.
Beijing still sees itself as a developing country and doing business is its top priority, so it should be conscious of the huge power asymmetry between itself and its neighbors.
At the recent ASEAN summit, the regional organization agreed to its first unified position on territorial disputes between China and other regional states, which calls upon all parties to refrain from using force and escalating tensions, in addition to calling on both China and ASEAN to agree upon and conclude a Code of Conduct (COC) in dealing with disputes in the South China Sea.
As the top trading partner of almost all Southeast Asian countries, China should do its utmost to be perceived as a benign power that can accord the same degree of rights and respect to others as it demands for itself. It is not in Beijing's interests to be perceived as a bully or a regional hegemon.
China should realize that the best way to keep the US pivot policy in check is to accommodate the interests of its neighbors by showing a willingness to reach pragmatic and mutually beneficial solutions to territorial disputes, rather than stubbornly refusing to yield or compromise.
The statements, views and opinions expressed in this column are solely those of the author and do not necessarily represent those of RT.