India supports Russia over Crimea but stresses Ukraine integrity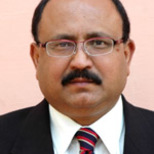 Rajeev Sharma is a New Delhi-based journalist, author and strategic analyst. He has been in journalism since early 1982 and has so far published two fiction books and five non-fiction books, the latter all pertaining to international politics and terrorism. He tweets @Kishkindha and can be reached at bhootnath004@yahoo.com. He describes himself thus: "I am a journalist not by vocation but by passion. If posterity ever were to remember me, it would do so for my investigative book 'Beyond the Tigers: Tracking Rajiv Gandhi's Assassination.' This book is the decoder for the quintessential journalist in me."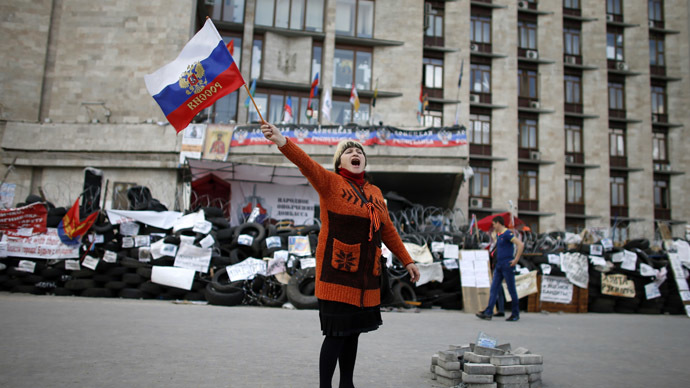 Like China, India too has supported Russia over the Ukraine/Crimea crisis. But there is a difference.
As recently as the third week of April, India's top diplomat told the Russians to de-escalate tensions with the West over the Ukraine issue while conveying India's total understanding to the Russians on the subject.
This was conveyed by Indian Foreign Secretary Sujatha Singh to her Russian colleagues during an official visit to Moscow on April 15-17, her first independent visit to Russia since she took over last year. Singh co-chaired the India-Russia Foreign Office Consultations (FoCs) with her counterparts, Vladimir Titov, First Deputy Foreign Minister and Igor Morgulov, Deputy Foreign Minister, on April 16.
Significantly, the Russians gave a detailed briefing to the Indians on the Ukraine situation and Moscow's efforts to resolve the crisis. What has come out through official Indian channels about Singh's talks with her Russian counterparts is dense, full of clichés and, therefore, needs to be decoded.
First, the official Indian version.
Sujatha Singh reiterated India's position – calls on all sides to exercise restraint and work together constructively to find political and diplomatic solutions that would safeguard the legitimate interests of all sections of Ukraine's population, of all countries in the region and promote long-term peace and stability in Europe and beyond. The two sides also discussed Russia's then upcoming talks with Ukraine, USA and EU in Geneva on April 17.
While reiterating its support for Moscow on Crimea's merger with Russia, New Delhi stressed that India is for the unity and integrity of Ukraine, meaning while India is supportive of the Russian moves with regard to Crimea, New Delhi does not favor use of force by Russia against Ukraine. The Russian side told the Indians that it has no belligerent intentions against Ukraine.
Significantly, Russia, Ukraine, the United States and the European Union successfully brokered an international agreement in Geneva on April 17. The deal envisages disarmament of armed groups in eastern Ukraine and a give-and-take with separatists: their vacation of occupied government buildings in exchange for a solemn assurance by the Ukraine government to grant total amnesty to separatists. The US too has agreed to delay another round of sanctions after Russia agreed not to intervene in Ukraine.
However, on the flip side, international deals like the one in Geneva over Ukraine normally hang from a slender thread and many deal breakers may pop up any time. One such potential deal breaker is the continued defiance of the separatists in Donetsk who have taken the extreme step of declaring themselves as the independent "Donetsk People's Republic". These separatists are pushing the envelope further by saying that they will not vacate the government buildings until the government in Kiev steps down.
The Ukraine melting pot is set to make international news headlines in the coming days and weeks. There will be a laser beam focus on recently self-proclaimed Donetsk People's Republic whose leadership has declared its decision to hold a referendum simultaneously with east Ukraine's Lugansk region. A total of 3.5 million voters, living in the Donetsk Oblast, are eligible to take part in the referendum.
Denis Pushilin, co-chairman of the Donetsk People's Republic presidium, has gone on record as telling ITAR-TASS in an interview that Central and district election committees were already formed in Donetsk region and "printing of ballot papers will begin soon".
"A referendum will be held no later than on May 11 and it is highly probable that Lugansk will also hold it with us no later than on May 11. Lugansk just has to confirm similar wording of the question. Our question is as follows, "Do you support the independence of Donetsk People's Republic?" Pushilin said in this interview.
India to follow pragmatic diplomacy
The Indian response to the Ukraine crisis has been pragmatic and will likely remain so even if Russia were to take extreme steps vis–à–vis Ukraine.
For argument sake, let us consider the worst scenario: that Russia does bring its military forces into Ukraine. Even in such a scenario it is not likely that India would come up with a public condemnation of Russia. India would definitely come up with a statement, but its tone and tenor would hardly be hard-hitting. An Indian statement in such a scenario would only take the middle path, stressing the need for all stakeholders to resolve all issues through peaceful negotiations, and taking full care that India does not float an impression that it is wading into a Russia-West spat.
India has far more at stake with Russia than with Ukraine. Even in the Russia versus the West scenario, India cannot ditch Russia. The Western world, led by the United States, has been mercurial and tried to balance India with Pakistan. The Russians have never done that and solidly supported India for the past four decades.
In a way, India's future response to the Ukraine developments has already been conveyed to Ukraine rather subtly.
On February 28, at the peak of Russian actions in Crimea, the Ukraine ambassador in New Delhi, Oleksandr Shevchenko, met Dinkar Khullar, Secretary (West) in the Ministry of External Affairs.
The Ukraine envoy made two requests: India's support and the Indian recognition of the new government in Kiev.
Unsurprisingly, the envoy returned empty handed. He was politely told that India will have to undertake internal consultations on the issue and formulate a stand, if required. As they say, speech is silver - silence golden!