Anti anti-Semitic remarks land US envoy in hot water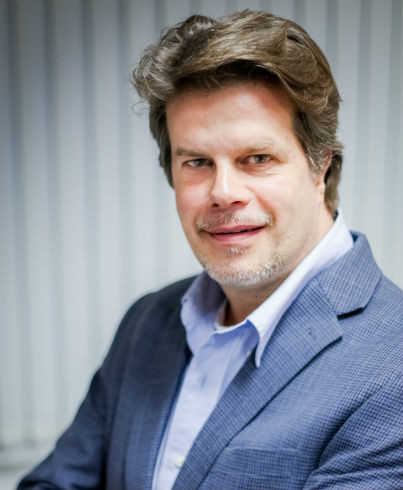 Robert Bridge is an American writer and journalist. He is author of the book, 'Midnight in the American Empire,' released in 2013. robertvbridge@yahoo.com
On the sidelines of this week's major headlines, there was a story that many people probably missed, or dismissed ...
On the sidelines of this week's major headlines, there was a story that many people probably missed, or dismissed out of sheer disinterest.On November 30, the US Ambassador to Belgium, Howard Gutman, addressed a conference devoted to the problem of anti-Semitism in Europe, which probably kicked up more dust than he intended.
In his 2,500-word speech, Gutman opened by providing a brief overview of anti-Semitism, while warning that "generalizations about anti-Semitism in Europe are dangerous indeed – always at risk of oversimplifying and of lumping together diverse phenomena."
"There is and has long been some amount of anti-Semitism, of hatred and violence against Jews, from a small sector of the population who hate others who may be different or perceived to be different, largely for the sake of hating," he said. "Those anti-Semites are people who hate not only Jews, but Muslims, gays, gypsies, and likely any who can be described as minorities or different."
Gutman, himself a Polish Jew whose father was a Holocaust survivor, went on to address the tensions now escalating between the participants of the ongoing Middle East crisis.
"It is the problem within Europe of tension, hatred and sometimes even violence between some members of Muslim communities or Arab immigrant groups and Jews," he explained. "It is a tension, and perhaps hatred, largely born of and reflecting the tension between Israel, the PalestinianTerritories and neighboring Arab states in the Middle East over the continuing Israeli-Palestinian problem."
The US envoy to Belgium then ventured into very tall grass when he suggested that the increase in tensions was actually a new form of anti-Semitism that is linked, he believes, to the failure to stem the ongoing conflict between the Israelis and the Palestinians.
"The largest part of the solution remains in the hands of government leaders in Israel and the Palestinian territories and Arab countries in the Middle East. It is the area where every new settlement announced in Israel, every rocket shot over a border or suicide bomber on a bus, and every retaliatory military strike, exacerbates the problem."
Gutman's argument may attract some sympathy from the casual observer. After all, the Palestinians' claim to statehood on the one hand, mixed with Israel's claim to the Holy Land on the other, have been the source of incredible tension, not to mention failed peace initiatives. Indeed, since 1948 there have been 28 separate Middle East peace proposals, none of which have solved the crisis.
Therefore, is it reasonable to argue that this crisis is engendering new forms of hatred that do not fit into the traditional framework of "classic bigotry" and anti-Semitism? Judging by the tremendous backlash Gutman's words received, the answer seems to be a resounding "No."
Some of the harshest reactions to Gutman's statement came from the US Republican Party.
Mitt Romney, a Republican hopeful for next year's presidential elections who said Israel would be his first foreign port of call if he is nominated, called for President Barack Obama to fire Ambassador Gutman for his remarks:
"President Obama must fire his ambassador to Belgium for rationalizing and downplaying anti-Semitism and linking it to Israeli policy toward the Palestinians. The ambassador's comments demonstrate the Obama administration's failure to understand the worldwide campaign to delegitimize Israel and its appalling penchant for undermining our close ally."
Another leading Republican, Newt Gingrich, who is also attempting to climb the slippery slope to the White House, tweeted: "Pres Obama should fire his ambassador to Brussels for being so wrong about anti-semitism."
Jewish groups also got in line to bash Howard Gutman.
In a letter to Gutman, the national director of the Anti Defamation League (ADL), Abraham Foxman, wrote: "This assessment of Muslim anti-Semitism, and your attempt to distinguish it from traditional or classical anti-Semitism, is not only wrongheaded but could undermine the important effort to combat the resurgence of anti-Semitism in Europe."
In reaction to the comments, and the subsequent uproar they sparked, the White House released a statement distancing itself from Gutman's words: "We condemn anti-Semitism in all its forms, and that there is never any justification for prejudice against the Jewish people or Israel."
Ambassador Howard Gutman responded in a statement: "I strongly condemn anti-Semitism in all its forms. I deeply regret if my comments were taken the wrong way. My own personal history and that of my family is testimony to the salience of this issue and my continued commitment to combating anti-Semitism."
Thus far, the White House has not taken steps to remove the envoy from his position.
Whether or not Ambassador Gutman is correct in his assessment of the situation, and many clearly believe he is not, one thing is certain: the world would be a much less dangerous place if the two sides in the Middle East crisis found a way to resolve their differences as soon as possible.
­Robert Bridge, RT
­The statements, views and opinions expressed in this column are solely those of the author and do not necessarily represent those of RT.
The statements, views and opinions expressed in this column are solely those of the author and do not necessarily represent those of RT.