2 militants killed in tense gunfight in southern Russia
Published time: 6 Nov, 2017 00:47
Edited time: 6 Nov, 2017 13:42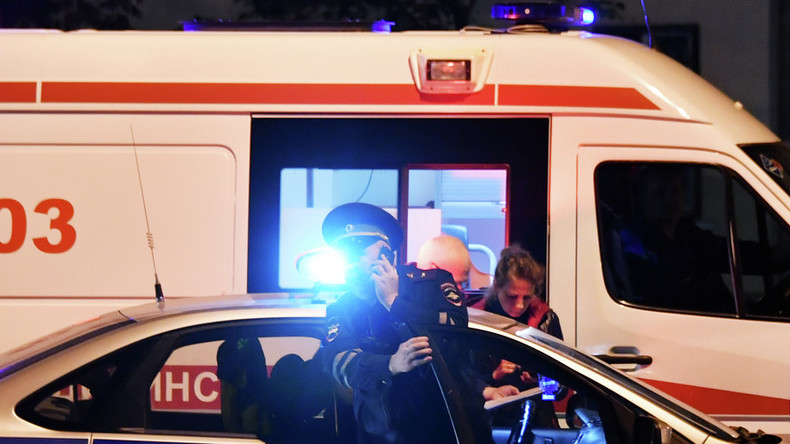 Two militants have been shot dead by security officials after attacking a traffic police post in Russia's Republic of Ingushetia on Sunday, the National Anti-Terrorist Committee (NAC) said, adding that one officer was killed and two injured in the shootout.
A group of militants attempted to stealthily approach up on a traffic police post along the Kavkaz highway in Ingushetia at around 17:30 local time (14:30 GMT), the NAC said in a statement. A firefight ensued, in which "two criminals were neutralized," NAC, said adding that "weapons, ammunition and an improvised explosive device" were later discovered at the scene.
One militant was killed in the initial shootout with police, while the other was cornered in a nearby building and shot dead in the counter-terrorist operation promptly launched by security forces.
"Two police officers were wounded, one died" as a result of the incident, with no casualties among the civilian population, the NAC said. Investigators have been working on site, it added.
Earlier, security sources told Interfax that the attack on the traffic police post started with a suicide bomber blowing himself up. According to the sources, the two injured officers were in critical condition.
Police are often targeted by insurgents in Russia's southern Republics of Ingushetia and Dagestan. An officer and two militants were killed in a shootout in Dagestan's Kaspiysk in August, with Islamic State (IS, formerly ISIS/ISIL) claiming responsibility for the attack.
READ MORE: ISIS-affiliated cell busted in Dagestan, planned to target Moscow area – FSB
In mid-October, the Russian Federal Security Service (FSB) uncovered a Dagestan-based IS-linked "sleeper cell" which was plotting several high-profile attacks, including explosions at public events and assaults on law enforcement officials. Four members of the cell were detained in the regional capital, Makhachkala, and ready-to-use improvised bombs discovered in their two hideouts.