Wrong language means no medical help?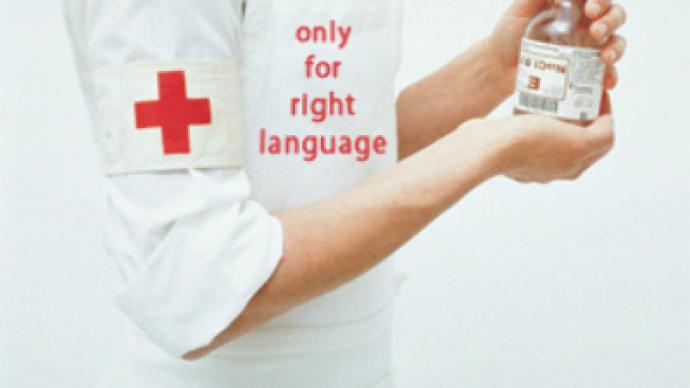 In Tallinn, the capital of Estonia, a regional hospital doctor refused treatment to a Russian-speaking patient who could not explain his symptoms in the country's official language.
According to the Novosti.err.ee portal, Dmitry Smolnikov, a diver, had approached the hospital after receiving a jaw injury during an unsuccessful plunge. Smolnikov waited to be seen by the oral surgeon for three weeks.
When he finally got an appointment, he entered the doctor's office and tried to explain his condition in Russian. He was then requested to speak Estonian.
"Overall, I understand what people say, but I would be unable to explain my condition using medical terminology in Estonian," Smolnikov later explained to journalists.
His attempts to come to terms with the surgeon were fruitless. So was his girlfriend Ekaterina's attempts to ameliorate the situation. The young woman addressed the doctor in Estonian, yet he still refused to perform his duty.
According to Dmitry and Ekaterina, the doctor called them "pigs" and advised them to "get out of Estonia."
Now, the clinic's patients are planning to take the case to court. They found out at the clinic's registry that there have been a number of similar complaints against the surgeon.
The doctor himself, as well as the clinic employing him, are refusing to comment on the situation.