Kidnapped boy's mother duped by Finnish fraud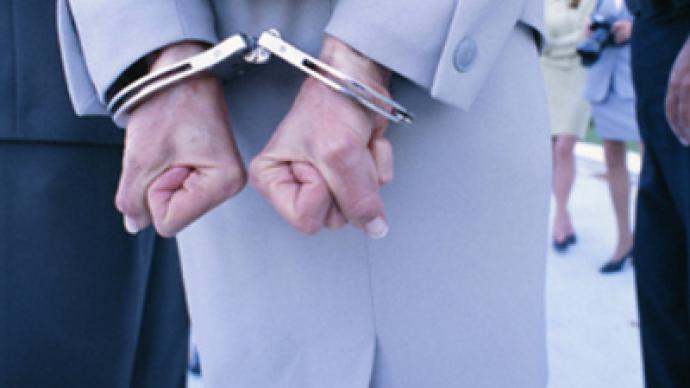 Rimma Salonen, the Russian mother of a child illegally taken out of Russia by his Finnish father in spring 2009, could have been tricked into going to Finland, where she is currently being held in detention.
Rimma Salonen (nee Kazakova), who holds both Russian and Finnish citizenship, had earlier received guarantees from Finnish police that she would not be arrested if she traveled to Finland, Salonen's spokesman Johan Backman claimed on Sunday, Interfax reports.
However, according to ITAR TASS, the woman was arrested in the territory of Estonia on Saturday and promptly extradited to the Finnish authorities.
Rimma Salonen was reportedly detained by Estonian police at the request of the Finnish authorities in connection with an investigation into her allegedly illegally taking her five-year-old son Anton from the Finnish city of Stormi in March 2008.
Earlier, criminal police commissar Anssi Koykkaan had called Salonen several times, offering to organize meetings with both her sons, who reside in the Finnish town of Tampere – Nikita Zorin, 19, born from her first marriage, and Anton, born from her second marriage to Finnish citizen Paavo Salonen, Backman said.
After divorcing her Finnish husband, Rimma Salonen lived with their son Anton in the Nizhny Novgorod region in Central Russia.
Earlier, Rimma's ex-husband Paavo blamed her for kidnapping her own child, but police officials promised they had no intention of detaining her.
In April 2009, the boy was kidnapped by his father with the assistance of the Finnish consul in Russia's St. Petersburg, Simo Pietiläinen, who reportedly smuggled the boy to Finland in the trunk of his car.
The case even made Russian Prime Minister Vladimir Putin intervene. During his visit to Finland in June 2009, he criticized the actions of the Finnish embassy official, and Finnish President Tarja Halonen expressed regret over the situation.
A criminal case was opened in Russia against Paavo Salonen, while the Finnish diplomat was declared personae non gratae.
As for Anton's mother, Rimma Salonen, she arrived in the Estonian capital Tallinn last week and went to the Finnish embassy. Shortly after, accompanied by a Finnish police official attached to the Finnish embassy in Estonia, the woman was moved to Helsinki on a ferry and then on to Tampere.
Presently, the boy's mother is waiting for a court to decide on her possible custody. According to Johan Backman, the court is expected to pass a ruling on Monday morning and the woman could be charged with the child's abduction.
You can share this story on social media: