Woman dies after brutal dog attack in Russia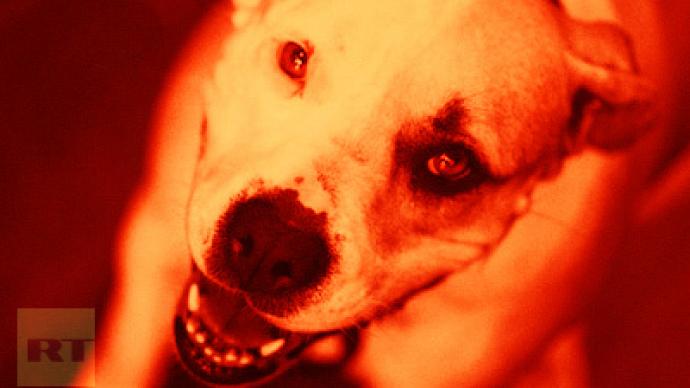 An 85-year-old woman died after being viciously mauled by her neighbors' pit bull terriers in her own yard, in Southern Russia.
Alarmed by her screams, another neighbor called the police. When the officers arrived, the two raging animals turned on them."One of the officers blew his whistle," said Krasnodar police deputy press attaché Maria Pirogova. "The dog dropped the victim and attacked the policeman, badly injuring his arm. The officers had no other option, but to shoot both animals dead."By that time, the woman was unconscious. She was immediately taken to a nearby hospital."The patient was in shock upon arrival," said a deputy chief doctor of Krasnodar city hospital. "We had to perform an operation immediately, amputating her arms."The owners of the two pit bulls kept them for breeding. However, it seems they did not keep them secure enough, as they managed to escape, jumping over a fence and tearing through the neighborhood."Unfortunately, it is not the first time, dangerous animals have caused severe, and sometimes deadly injuries," said Russia's Investigative Committee spokesman Vladimir Markin."I think that one of the reasons is a gap in legislation when it comes to dog ownership, and punishment for those whose animals attack people," he added. "Large dogs should be considered dangerous, just like handguns."Initially, the owners of the pit bulls were charged with negligence resulting in bodily harm.However, the victim later died from her injuries, after spending a week in a coma. Now the case could be reclassified as negligence resulting in death, and it may put the owners behind bars for up to two years.The Krasnodar pit bull attack has once again sparked debate on whether breed-specific legislation should be introduced in Russia. Currently 12 countries have bans or special conditions for pit bull and American Staffordshire terrier ownership.
You can share this story on social media: