Will work for… breast implants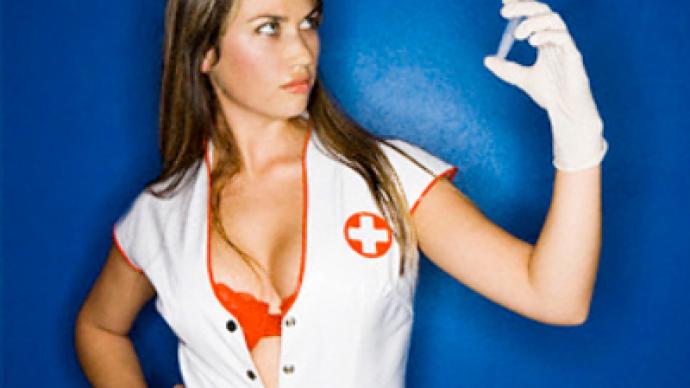 A plastic surgery clinic in Prague, which experienced a lack of staff, solved their problems by offering breast augmentation, liposuction and tummy tucks to employees as a bonus, The New York Times newspaper reports.
"It has been a success," Jiri Schweitzer, a manager at the Iscare clinic, said.
He added that the medical institution is now fully staffed as they received a lot more applications that the positions they needed filled.
Nurses, doctors and other staff, who sign up with the clinic for three years, can choose their free plastic surgery.
"I have mentioned this to colleagues and friends, and the interest in working here is huge," nurse Petra Kalivodova said.
31-year-old Petra has been working at the Iscare clinic for four years. She has chosen cosmetic breast surgery and liposuction as her bonus. The clinic charges up to $5000 for breast implants and $3380 for other procedures she could hardly afford on her $1300 salary.
50 nurses are working at the clinic and 10 of them had opted for plastic surgery, while several others were considering it. One male doctor is also thought to be getting liposuction.
But woman rights activists say motivating nurses with offers of breast implants is equal to turning them into "prostitutes."
"If any institution offers this incentive, then it has lost all credibility," Jirina Siklova, a gender studies expert and sociologist said. "I would expect such behavior from an erotic salon – not from an institution devoted to health care."
But Petra Kalivodova finds nothing offensive in her new improved body.
"I would rather have plastic surgery than a free car," she said. "We were always taught that if a nurse is nice, intelligent, loves her work and looks attractive, then patients will recover faster."
A large number of Czech nurses have left the country for Germany, UK and other western European nations in search of higher wages. According to official data, the Czech health system still lacks about 6000 representatives of the profession.
So not only private clinics are offering creative benefits to attract employees Na Bulovce, a large state-funded hospital in Prague, listed incentives on its official Website that include lunch vouchers, child day-care and "aesthetic operations at reduced prices."
You can share this story on social media: