Diana's diamonds shine in Venice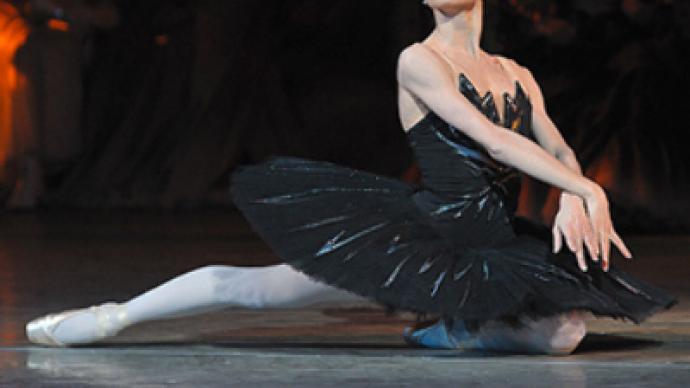 "Diamonds", a black-and-white silent masterpiece starring the leading light of the Mariinsky Ballet, Diana Vishneva, has had its premiere at the oldest film festival in the world, Venice.
The stylish Russian film is in the running as part of the prestigious Horizons program highlighting films from experimental directors on the edge.
Set in the 1920's, in the time of Lenin's New Economic Policy, better-known as the NEP, Diamonds marks Vishneva's debut in cinema and quite naturally features the juxtaposition of drama and ballet.
Diana's role in Khamdamov's film pivots on something she has been familiar with since childhood – ballet.
The 34-year-old award-winning prima plays a ballerina who commits a "crime of passion" when she steals a diamond brooch and gives it as a present to a fellow dancer.
One of Russia's most poetic and unconventional artists, the creator of Anna Karamazoff starring Jeanne Moreau, Khamdamov was quoted as saying that his film is first and foremost about love and kindness, rather than a trivial "crime and punishment".
The star of Sleeping Beauty, Giselle and Swan Lake, just to name a few, the Mariinsky's darling has in fact revealed that, apart from being a novice in film, she also had to try another completely new role in Diamonds – that of a chorus girl, which she said felt quite unusual for the acclaimed lead dancer.
It seems that ballet has taken center stage at this year's festival, with Darren Aronofsky's Black Swan also in the competition program. Rumor has it that Vishneva was actually offered one of the lead roles in the American movie, but eventually preferred Russian Diamonds over Black Swan.
Valeria Paikova, RT
You can share this story on social media: