U.S. tells Georgia: lift restrictions, restore democracy
Published time: 11 Nov, 2007 18:57
Edited time: 11 Nov, 2007 21:57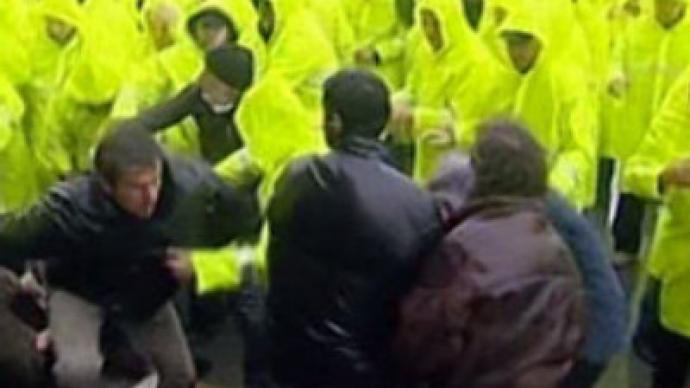 The United States is urging Georgia to lift a countrywide state of emergency imposed last Wednesday. On a visit to Tbilisi, U.S. Deputy Assistant Secretary of State Matthew Bryza said it was time to lift the restrictions for the sake of democracy.
The measures were imposed after government troops and anti-government demonstrators clashed violently in the capital Tbilisi. The crackdown includes a ban on independent news broadcasts and public gatherings.

The EU's special representative to the South Caucasus, who's also visiting the country, said an open investigation needs to be carried out into the November 7 conflict in Tbilisi.

In the wake of the violence, President Mikhail Saakashvili accused Russian agents of helping opposition figures mount an attempted coup – a charge Moscow has dismissed.

On Saturday the opposition and the authorities held their first talks since the violence began.

Officials promised to do everything to guarantee a fair presidential election, scheduled for January 5.