U.S. cat abuser punished by the internet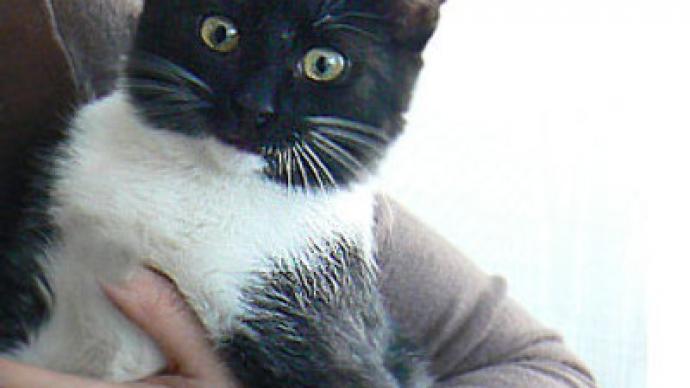 The internet does not only produce megabyte upon megabyte of chatter, but can also be a useful tool in administering justice. Dusty, a cat from Oklahoma U.S., is living proof of this.
YouTube viewers were shocked on the February 15 when an American teenager posted a video of violent cat abuse. The video depicts a 14-year-old teenager, identified as "Timmy", picking up the cat in what he called his 'laboratory' and slammed it against the wall and the floor before striking it with his fists. The attack lasted for longer than a minute.
The abuse was watched over 30,000 times before being removed from the website for being too violently graphic. It stormed across internet communities, creating a wave of indignant comments. The web community took it upon itself to find the author of the vicious video.
Eventually, arrows were pointed to the teenager's Facebook account, which provided the self-proclaimed investigators with all the information that they needed to locate him and the cameraman, who figured out to be the attacker's brother. Support websites for the cat sprung up and blogs were flooded with pictures of internet users from all over the world expressing solidarity for Dusty.
Justice has eventually been administered by the sheriff of Lawton, the town in which the events took place, who issued an official statement:
"The horrifying day may be over for the cat, but it is just getting started for its abusers. We'll put it together and take it to the D.A. It will be up to the D.A. whether or not he files charges or not. Our job is to put the investigation together as a case and take it to the D.A. and that's what we'll do". Sheriff Stradley said.
The teens responsible were released to their parents by the D.A. and they and their lawyer will meet with investigators to determine their fate on Tuesday. Dusty is alive and was taken to a veterinarian, where it will remain until the investigation is complete.
Several groups on Facebook, MySpace and other social networking websites have been set up to bring attention to animal abuse in general and to Dusty's case specifically. Many proceeded to photograph their happy cats in order to express their support for Dusty.
You can share this story on social media: