Brazilian Church backlash over raped minor's abortion sparks debate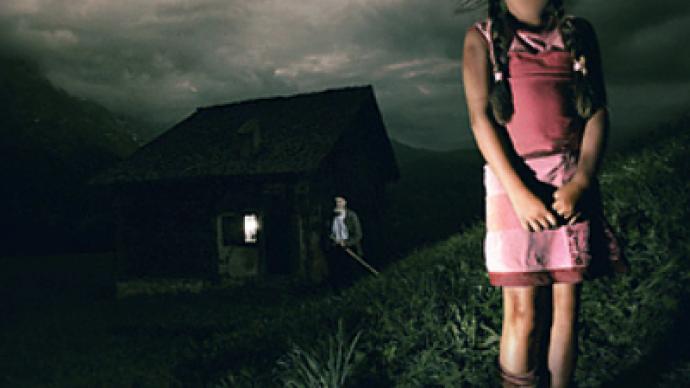 A raped nine-year-old girl's abortion, and the subsequent excommunication of her mother and doctors, has spotlighted Brazil's million annual illegal abortions and the role of the Church.
The abortion performed on a raped nine-year-old girl has instigated debate about terminations and the role of the Church in the world's most populous Catholic country. The girl was carrying twins, having allegedly been raped by her stepfather for three years.
Abortion is illegal in Brazil, except in cases of rape or where the mother's life is at risk. Fatima Maia, director of the hospital where the abortion took place, said: "She's very small. Her uterus does not have the capacity to hold one baby, let alone two."
Pro-lifers claim the girl was not at risk because she could have had a caesarian-section, as nearly 30,000 girls aged less than 14 do each year in Brazil.
Having failed in his attempt to prevent the twins' abortion, Archbishop Jose Cardoso Sobrinho, Archdiocese of Olinda and Recife, announced the girl's mother and doctors had been excommunicated. Neither the girl nor the stepfather faced such censure.
The Vatican's standpoint
To try and give a different perspective, Archbishop Rino Fisichella, a Vatican prelate, defended the doctors.
Local clerics have remained resolutely behind their Archbishop. Defending the announcement of the excommunications, the clerics said: "The disclosure of this therapeutic penalty [the excommunication] will do much good to many Catholics, making them avoid this grievous sin."
Political support for doctors
President Luiz Inacio Lula da Silva, Health Minister Jose Gomes Temporao and National Congress members have backed the doctors. President Lula, a Catholic, publicly favors less strict abortion regulations and more liberal sex education.
Changes to abortion are unlikely to become less restrictive in the short term. The Congress has a pro-life majority, which is seeking to tighten access to abortion with a series of initiatives.
While illegal, abortion is a significant health issue in Brazil. Approximately one million Brazilian women have illegal abortions (one in every three pregnancies) every year in Brazil, one fifth of them have to be hospitalized due to complications, according to Ministry of Health estimates.
Illegal abortions in the girl's Pernambuco state are the largest maternal killer, women's groups report. Brazilian health ministry statistics show there were 3,050 legal abortions in 2008. A draft law to decriminalize abortion was rejected by three congressional committees in 2008.
Feminists' frustration continues
"A part of Brazilian society still doesn't want to stop treating women like they are property," said Jefferson Drezett, gynecologist and coordinator of the sexual-abuse victims' service at Pérola Byington Hospital. "This has to change."
Women's groups bemoan the power of the Church and the lack of public health services for victims of sexual violence in Brazil. In this case, the nine-year-old girl had to be taken 140 miles to the nearest of Brazil's 55 legal abortion clinics.
Carla Batista, with Recife SOS Corpo women's group, said emergency contraceptives are generally unavailable, resulting in a need for illegal abortion. The situation is particularly acute in remote poor communities away from the relatively liberal cities.
Despite public government support, Natalia Mori, director of feminist group CFEMEA, said: "Because of our culture and our political system, there is an alliance between the government and the Catholic Church and other churches, to keep themselves in power."
There remains considerable popular support for the status quo. Thousands of pro-lifers staged a silent protest against abortion for hours outside the Se Cathedral, Sao Paulo, on Saturday March 28.
Jonathan Stibbs for RT
You can share this story on social media: