Gays take Medvedev to Court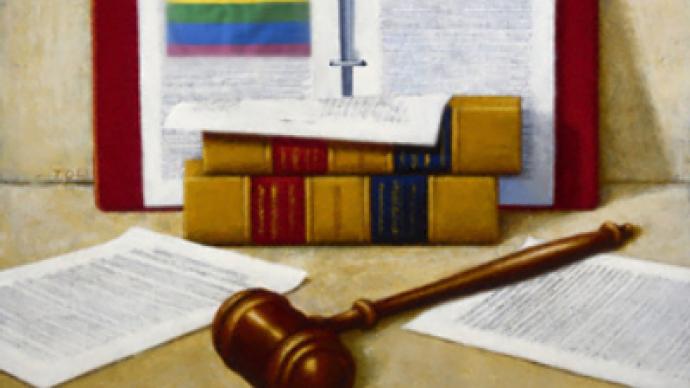 Moscow Gay Pride organisers have filed a complaint against Dmitry Medvedev at the European Court of Human Rights.
They accuse the President of inaction following their request to stage a gay march in the Russian capital in May 2008.
Russia's gay rights movement decided to seek justice in Strasbourg after courts at home rejected their complaints.
The latest appeal is the seventh that Russian gay activists have made to the Human Rights Court for alleged rights violations.
The standoff between gay activists and the authorities has been going on for years. And gays and lesbians have been on the losing side, so far.
Even though homosexuality is no longer a crime in Russia, unlike the USSR, post-Soviet society seems reluctant to treat sexual minorities as equals.
Gays say they're the victims of historic prejudice, what they call 'homophobia'.
For years they have tried to stage a parade – similar to those held annually in other major cities around the globe. But each time – in 2006, 2007 and 2008 – the city authorities have refused to give the green light to Moscow Pride.
Who's responsible?
After the latest refusal in May of last year, gay activists applied to the President for permission to hold a parade with 200 participants in Aleksandrovsky Garden – right next to the Kremlin walls.
The choice of location might seem strange at first but it has an explanation: the area is one of very few places in the Russian capital that is under the jurisdiction of the President but not the city government.
The letter was sent to the presidential administration. And, according to the law, Moscow Pride organisers had the right to receive a reply within 30 days. However, no answer followed. Instead, the administration forwarded the letter to Moscow officials.
GayRussia website quotes Nikolay Alekseev, the organiser of Moscow Pride: "Presidential administration officials probably again wanted to put all responsibility on Moscow authorities."

The statement went on: "It's a pity that the President, even though he proclaimed that he would fight for human rights, did not interfere and put an end to the unlawful actions of Moscow officials."
Is Moscow ready for Gay Pride?
It seems unlikely that gays will be allowed to stage a parade on the streets of Moscow in the near future.
In December, 2008, Yury Luzhkov, the city's mayor, said that authorities would continue their policy against homosexuals. He called gay parades "weapons of mass destruction" and "Satanist actions".
Meanwhile, it's not only the city authorities who are opposed to staging gay marches in Moscow. Many in this Orthodox Christian country believe that homosexual sex is sinful.
Many other people, whose religious beliefs are not so strong, regard homosexuality as something 'wrong' and therefore can't accept it.
All previous attempts made by gays to stage an unsanctioned rally have resulted in clashes with anti-gay protesters and police.
You can share this story on social media: