Joint decision: Uruguay prepares to legalize sale of marijuana at $1 a gram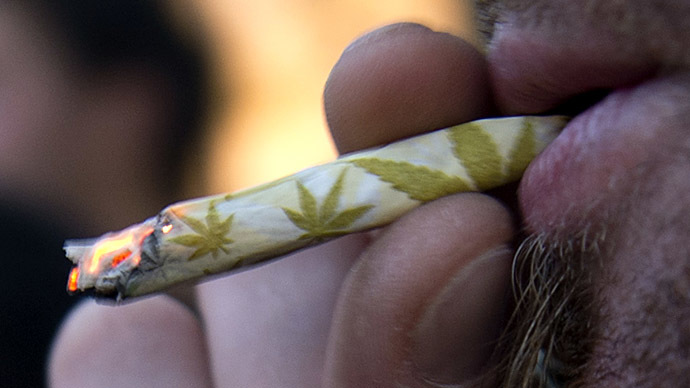 Uruguay is set to become the first country in the world to legalize the sale of marijuana at a market price of US$1 a gram. The bill is expected to pass through the senate in November, bringing the $40 million industry under state control.
The legislation was passed through the lower house earlier this year in August and backed by President Jose Mujica's government. The measure is part of an initiative to combat the illegal drugs trade in Latin America and curtail cartel violence, which has decimated parts of the region.

Lawmakers have agreed at an initial price of $1 per gram of the drug, a price that aims to compete with the illegal market value, which currently stands at around $1.40 for a gram.

National Drug Board chief Jose Calzada told Uruguayan newspaper El Pais that bringing the industry under state control "will provide a safe place to buy, a good quality product and moreover will sell at a standard price."

He assured that one gram is enough for "one large joint and three slimmer ones," stating the first legal marijuana crop should hit the market in the middle of 2014.

The legislation stipulates a number of conditions that will govern the sale of the drug. Uruguayan citizens will be required to register in a private database to be able to purchase marijuana and will be restricted to 40 grams each per month.

Moreover, citizens will legally be allowed to cultivate six marijuana plants per head or band together and organize a club of up to 45 members with the possibility of growing 99 plants.

The Uruguayan state will also offer advice to marijuana users on the drug's consumption.

"As well as smoking marijuana in a cigarette, you can also vaporize it - which is much less harmful - or consume it in food like brownies," said Calzada.  

There are still a number of details to finalize in the Uruguayan bill to legalize marijuana. At present no money has been allocated to finance the new director for the Institute for the Regulation and Control of Cannabis.

The initiative has also hit upon opposition politicians who released a poll over the summer that claimed that 60 per cent of the country's population was against the idea.

The National Drug Board estimates that there are around 120,000 marijuana users in Uruguay from a population of 3.3 million. Consumer groups estimate that the figure as higher, putting the number of users at around 200,000.

The board has also calculated that about 20 hectares will be needed in order to satisfy demand. As part of the initiative, the Uruguayan government will give licenses to private businesses, which will be allowed to cultivate on state-controlled land.