Humanitarian workers under threat in Syria - UN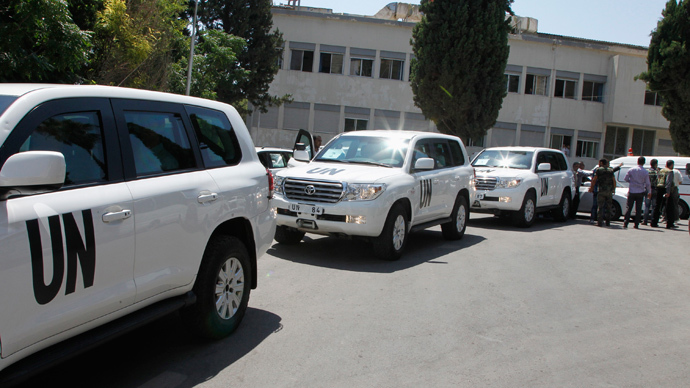 Armed groups openly threaten humanitarian workers in Syria, a top UN official stated on Friday. UN humanitarian chief Valerie Amos said that 11 UN workers have already been killed in the country, and cited several cases of abductions.
Humanitarian abuses and violence are on the rise in Syria,  Amos said after a trip to Damascus.
Amos argued that over the past few weeks and months, UN workers have faced threats from various armed groups. She added that a number of volunteers from Syria's Red Crescent Movement have been killed, along with UN staff, totaling 11 individuals. Amos also cited cases of staff abductions.
Amos stressed that "we take all the threats seriously" and despite the "very difficult and dangerous conditions," humanitarian aid will be continued, as all organizations remain committed to the task.
She said that the UN has around 4,500 staff in Syria who are working with non-governmental and community organizations in both government and opposition-controlled areas.
Amos also stated that the UN has drawn up emergency plans for a military strike on Syria. "We continue to update and look at our contingency planning," she said, noting that the UN has great concern for its staff on the ground.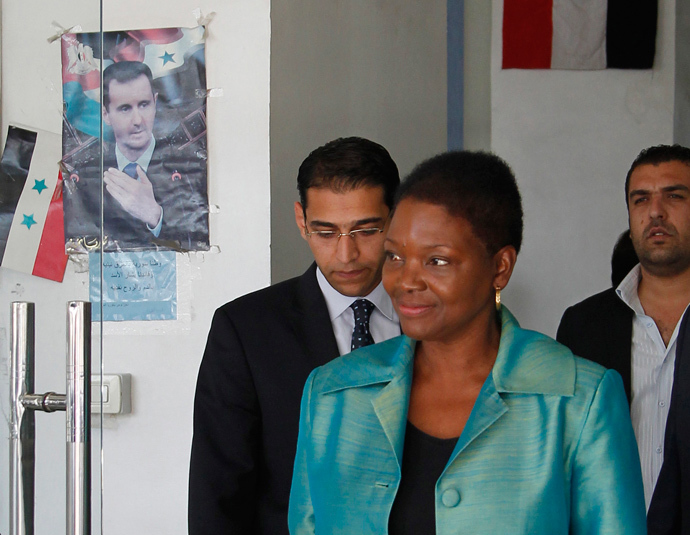 "Inside Syria, protecting civilians is paramount. The rise in the level of sectarian and sexual violence and ongoing human rights abuses are a major concern," Amos said.
More than one-third of the country's 22 million population is in dire need of humanitarian assistance, argued Amos. She noted that Syrian refugees continue to flood neighboring states.
According to her estimates, the number of Syrian refugees in Lebanon will exceed one million by the end of 2013.
Over 100,000 people have already died in the Syrian conflict and more than six million have been displaced. Earlier this year, the UN appealed for US$4.4 billion to help the Syrian people, but has so far only managed to raise 40 percent of that amount. 
There are currently 15 UN groups working in Syria, and a team of peacekeepers is monitoring the situation, Amos said.
Amos added that she had "positive meetings" in Damascus on Thursday with officials from President Bashar Assad's government about "challenges we have faced in getting approval for field operations, convoys and visas for humanitarian aid workers."
She said the Syrian people told her that "the international community has abandoned them and that they'd like to see the international community together, agreeing on action leading to a political solution inside of Syria...People remain fearful, and a lot of people are fearful because the future remains so uncertain."