UN 'concerned' by Israel's displacement of Palestinian families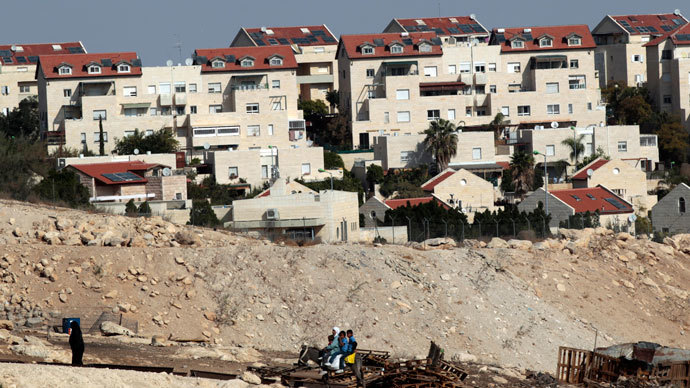 The United Nations has decried Israel's decision to destroy over two dozen Palestinian properties in the West Bank, issuing a statement Wednesday accusing Israel of pushing the same Palestinian families out of their homes in less than two weeks.
"I am concerned about the destruction of Palestinian structures in the Jordan Valley yesterday (Tuesday)," UN Humanitarian Coordinator James Rawley said. "The demolitions resulted in the displacement of 41 people, including 24 children, and affected another 20. Both refugee and non-refugee families were affected."
Israeli's policy of destroying Palestinian homes in the occupied West Bank has been contentious for as long as it has been in existence.
Dozens of non-governmental organizations (NGOs) asked Israel not to continue the demolition, which took place just before US Secretary of state John Kerry arrived in the region aiming to broker the latest round of peace talks. Palestinian leaders have maintained that the so-called resettlement efforts must cease before there is any chance of peace with Israel.
"Demolitions often occur to facilitate the expansion of illegal Israeli settlements, with 60 percent of demolitions occurring in Palestinian communities close to settlement zones," Amnesty International, Human Rights Watch, Oxfam, and other rights groups declared in a joint statement.
"Since the resumption of the peace process in July, Israel has destroyed 207 Palestinian homes and property in the occupied West Bank, displacing 311 Palestinians, over half of whom are children," the groups continued.
Area C, which makes up roughly 60 percent of the West Bank and is under full military control, has seen over 630 Palestinian structures be destroyed since the beginning of this year, the UN said. It also said that more than 80 percent of the displacement has occurred in the Jordan Valley.
The UN's condemnation comes just days after it announced that Israel would begin allowing some construction materials into Gaza. The decision follows a two-month security tightening that began when officials discovered a tunnel dug by militants. Israel forbids materials such as metal and concrete from being brought into the Gaza Strip, in fear that Palestinians would use them as weapons.
You can share this story on social media: