Israel military accused of shooting Palestinian teenager dead in the back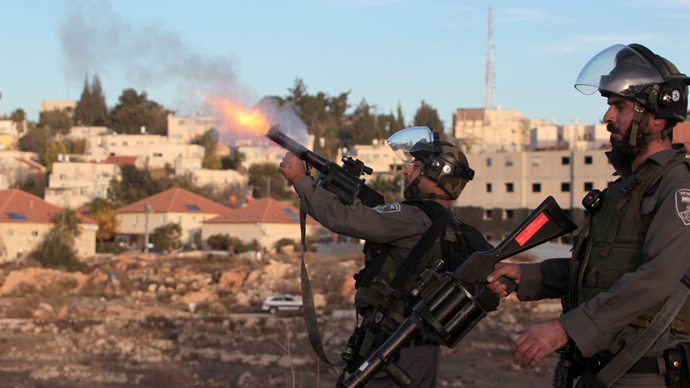 An underage boy shot in the back in the West Bank died in Ramallah hospital on Saturday. The victim's father accused soldiers guarding the Israeli settlement nearby of the shooting, claiming it was a cold- blooded assassination in broad daylight.
A 15-year-old (according to some sources, 13-year-old) Palestinian teenager named Wajih Wajdi al-Ramahi did not survive a single-shot wound in the back, even though he was reportedly immediately brought to the hospital.
The incident took place near a school at the Jalazoun refugee camp situated between the town of Ramallah and the Israeli settlement of Beit El in the West Bank, AFP reported.
The place is notorious for regular clashes between Palestinian youth, who stone the wall and the guarding towers protecting the Israeli settlement, and the soldiers who respond with rubber bullets.
But on Saturday there no clashes, and the single shot from Beit El's guardtower was unprovoked, Ma'an news agency reported.
The father of Wajih accused Israeli soldiers of making an occasional 300-meter distance shot from the settlement's territory and promised to conduct an autopsy of his son's body to have proof that the boy was killed by the Israelis to sue them, Albawada News website reported.
The IDF has reportedly launched an investigation into the incident, but a military spokeswoman gave no further details.
Israeli news site Walla quoted an unnamed army source who revealed that soldiers of the Givati Brigade unit were operating in the Beit El settlement area, trying to "locate stone throwers."
Something went wrong when soldiers attempted to arrest a suspect. Reportedly, a gun was fired in the air but "for an unknown reason the youth was shot."
After the death of Wajih Wajdi al-Ramahi, Palestinians from the Jalazoun refugee camp began protesting in the center of Ramallah against IDF brutality.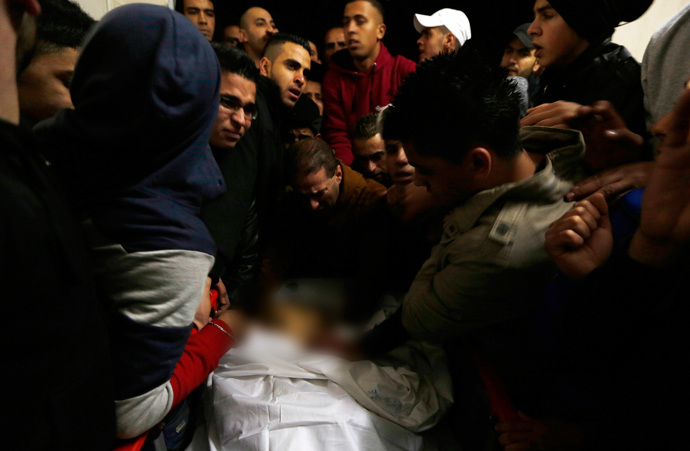 Fatal incidents with live munitions take place in the occupied Palestinian territories on a regular basis. According to AFP's calculations, Wajih Wajdi al-Ramahi was the 26th Palestinian killed by IDF personnel since the beginning of 2013.
On Friday, two young Palestinians from Aida refugee camp were shot with live bullets during clashes in the city of Bethlehem in the West Bank, where Ruger .22 caliber rifles with silencers were used by Israeli soldiers guarding the separation wall, Israeli +972 Magazine reported earlier.
You can share this story on social media: