UN investigates 14 alleged chemical attacks in Syria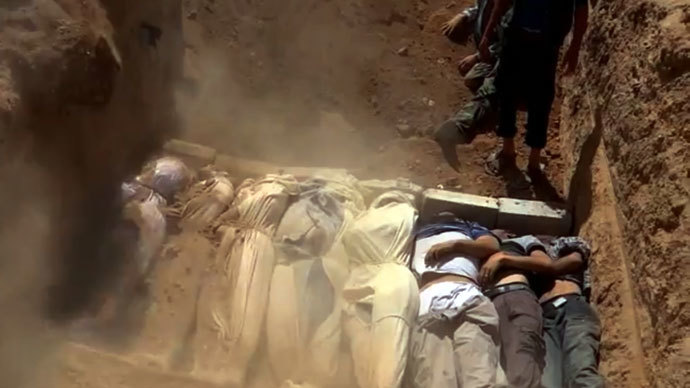 UN investigators in Syria are examining 14 alleged attacks when chemical weapons or chemical agents were used since they began monitoring human rights abuses in the country in Sept 2011.
Pinheiro told reporters that the Geneva-based UN probe has not yet determined the exact materials used in attacks, but the Commission is now waiting for a report from UN chemical weapons inspectors, which is due to be made public later in the day. 

That's according to Paulo Pinheiro, the head of the UN Commission of Inquiry on Syria, who also told reporters in Geneva that commission member Carla del Ponte had been invited to visit by the Syrians in a personal capacity.

Del Ponte said she assumed she had been invited because she reported in May that there were allegations that opposition groups had used chemical weapons. 
Pinheiro said he had been pushing for a full, official inquiry under UN auspices. 
UN Secretary General Ban Ki-moon will present the report by the organization's Syria chemical weapons investigators at the Security Council at 15:00 GMT.

The UN published a photograph of chief chemical weapons investigator Ake Sellstrom handing over the report to UN Secretary-General Ban Ki-moon. By zooming in on the front page of the report, media were able to read an important conclusion from the report.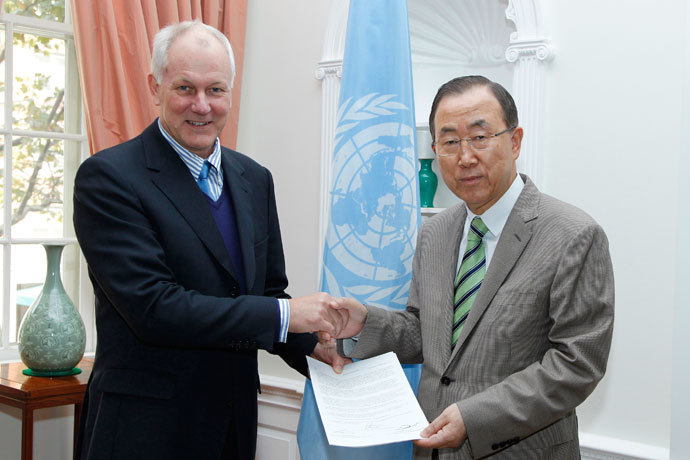 It read: "The conclusion is that chemical weapons have been used in the ongoing conflict between the parties in the Syrian Arab Republic ... against civilians, including children, on a relatively large scale."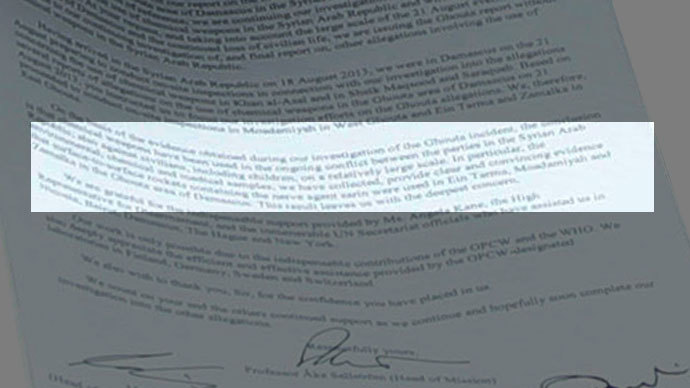 The UN chemical weapons experts are not authorized to establish who was responsible for the attack, however.
The August 21 attack took place days after a UN chemical weapons experts arrived in Syria to inspect three sites of earlier reported attacks, as agreed with President Bashar Assad's government.

The Syrian rebels, along with most Western governments, have put the blame for the attack on Assad's forces. However, Assad insists that militant opposition groups staged the attack in a Damascus suburb in an effort to draw Western countries into the conflict.

You can share this story on social media: