Recognized Ivorian president's forces launch assault on Gbagbo's bunker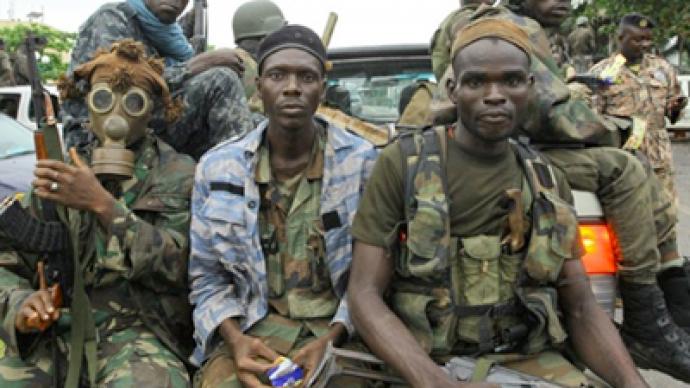 The negotiations between the Ivorian internationally recognized leader Alassane Ouattara and incumbent president Laurent Gbagbo have failed and Ouattara's forces have decided upon a final assault.
According to recent Reuters' report, the French Foreign Minister has said negotiations with Laurent Gbagbo on the terms of his exit have yielded no results."Gbagbo no longer has any other solution. Everybody has dropped him. He is in a bunker in his residency, so we will continue with the United Nations, which is handling this, to put pressure on him so he accepts reality: there is only one legal and legitimate president today, it is Alassane Ouattara and I hope that persuasion will win out and that we will avoid having to resume military operations," French Foreign Minister Alain Juppe stated on Wednesday.Meanwhile, the European representative of Laurent Gbagbo says it is French forces who have opened fire on the residence of the embattled strongman from helicopters and a nearby rooftop.AP quoted Toussaint Alain as saying that "there is a real danger'' that Gbagbo, his wife, and other family members who are holed up in the residence could be killed.Alain said French forces are firing from two Puma helicopters and also from the nearby rooftop of the French ambassador's residence.Despite Gbagbo's claims about French forces behind the attack, French Military Spokesman Thierry Burkhard denied that French forces are firing at the residence.Witnesses say heavy arms fire could be heard near the country's presidential palace. Hotel guests near the palace reported hearing shelling and machine-gun fire.The incumbent president has been refusing to cede power ever since losing last November's election.Post-election violence has left hundreds dead, most of them Ouattara supporters, and has forced up to a million people to flee the country.
You can share this story on social media: