Siege city? Even more troops to guard London 2012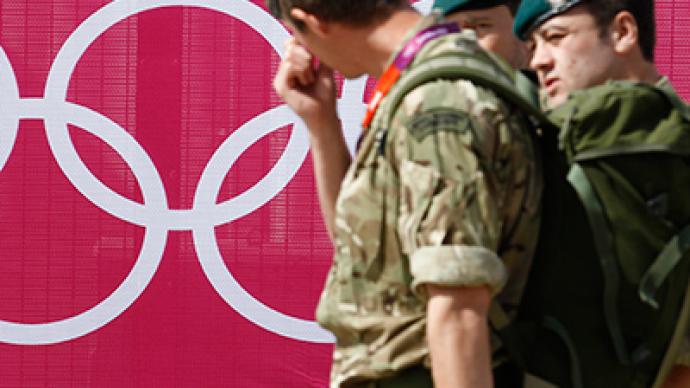 An extra 3,500 troops will ensure security at the London Olympics after the private security contractor said it couldn't guarantee sufficient numbers. The total number of soldiers to be deployed at the games has now risen to 17,000.
The private company, G4S, will probably have to forfeit some of its £283 million ($436 million) payment in penalties for breaking the contract.The reason for the shortfall was a "just-in-time" policy for training guards, which was intended to save money by preparing only those for work at the Olympics who wouldn't have time to drop out.When questioned about the security hitch that comes only two weeks before of the opening ceremony, the home secretary, Theresa May, defended the use of troops."It is not a shambles when the government takes the action necessary. Troops have always been part of the provision of venue security," said May to Parliament.But the latest troop increase is likely to amplify existing concerns over the heavy military presence at the Olympics.The UK currently only has 9,500 troops on active duty in its main operating theater of Afghanistan – 7,500 thousand less than at the civil sports event.Snipers will patrol venues from helicopters, looking for potential disturbances. Surface-to-air missiles will be stationed on apartment blocks near the centerpiece venues. Interceptor jets will also be on-standby at a base just outside London.Total security will cost more than £1.5 billion ($2.3 billion).However, even with a police and army presence that far exceeds the Athens Olympics of 2004, London is still some way behind Beijing. More than 110,000 police, army and special forces patrolled the Chinese capital during the last Olympics in 2008.