UK Muslims slam 'discriminatory' gay marriage law, demand exception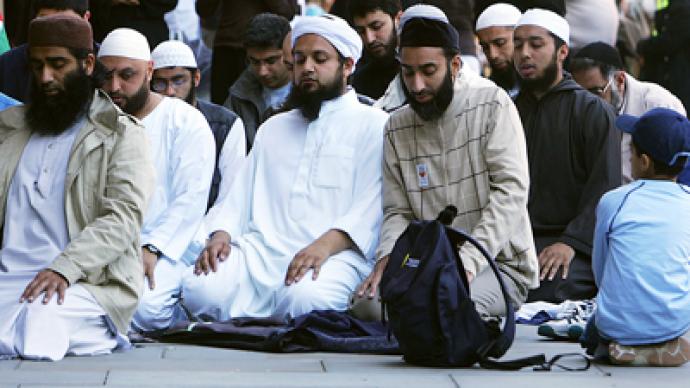 A bill proposed by the UK government allows gay marriages, but explicitly forbids the Church of England and the Church in Wales from blessing same-sex couples. British Muslims have criticized the proposition, demanding a similar exception.
The specific naming of the two churches in the bill drew criticism from other religious factions opposed to same-sex marriage. The Muslim Council of Britain (MCB), which has more than 500 affiliated mosques, charities and schools, said Tuesday it was "appalled" by the proposed legislation.MCB secretary-general Farooq Murad said he was seeking an urgent meeting with UK Culture Secretary Maria Miller to express the level of intense opposition to the bill among Muslims. "No one in their right mind should accept such a discriminatory law," Murad said. "It should be amended to give exactly the same exemption to all the religions."The bill, which Culture Secretary Miller presented to Parliament last week, would not force any church to endorse gay marriage or hold a same-sex ceremony on their premises. "We are 100 percent clear that if any church, synagogue or mosque does not want to conduct a gay marriage it will not – absolutely must not – be forced to hold it," Miller told MPs.The draft legislation provides an opt-in system for religious organizations that want to marry same-sex couples, and also amends the Equality Act to ensure that churches that refuse cannot be sued for discrimination.The bill also explicitly forbids the Church of England and the Church in Wales from opting in. The Church of England is an established church, and vicars must marry any eligible couples regardless of their faith. However, marrying gay and lesbian couples would violate the Church's canon law, prompting it to demand an exception.The Church in Wales used to be an integral part of the Church of England until its disestablishment in 1920. Welsh bishops have requested a similar exception to the one demanded by their English counterparts.Some religious groups in England – including Quakers, Unitarians and Liberal Judaism – said they favored gay marriage. Anglicans, Roman Catholics, most Muslims and Orthodox Jews have opposed it.Same-sex British couples can form a union called a civil partnership, which was introduced in 2005 and gives gay partners the legal rights of married couples. However, the law forbids referring to such unions as marriages.If passed next spring, the new bill may allow gay marriage in 2014.