'Biblical flooding' spreads across UK in worst rainfall in over 200 years (PHOTOS)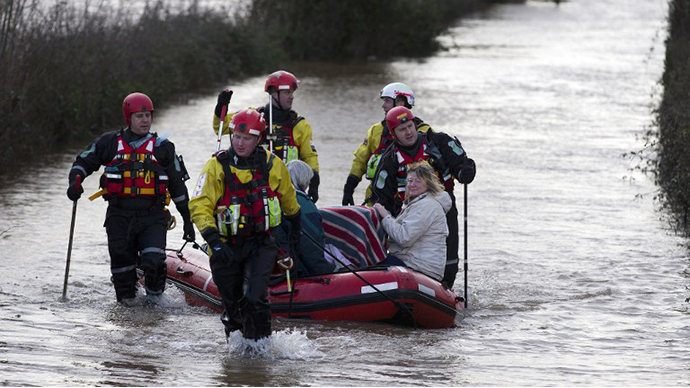 England's largest river, the Thames, has burst its banks, devastating homes in the southeast in the worst floods in 50 years. PM David Cameron has called the flooding "biblical," as economists predict the crisis will cost close on $1 billion.
Strong gales and huge waves battered the UK this weekend, causing rivers to swell and floodwaters to rise across the country. Fourteen "severe" flood warnings were issued in the counties of Berkshire and Surrey, while two remain in the worst hit county of Somerset. The severe classification means there is potential danger to human life.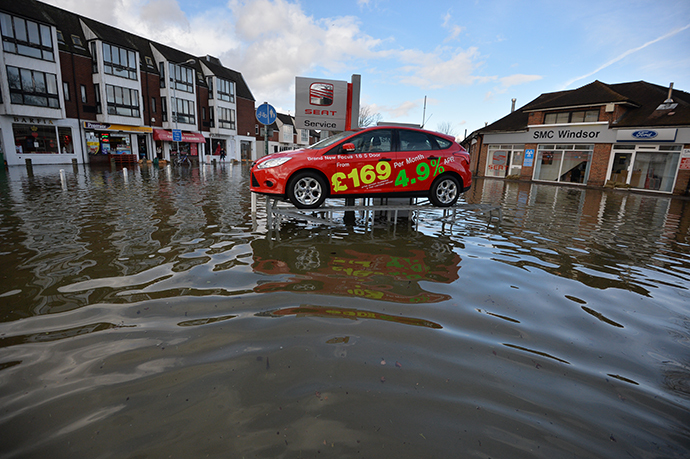 The latest bout of rainfall caused the Thames River to swell and burst its banks, forcing people in Berkshire and Surrey from their homes. On Monday evening Surrey Police issued a statement saying that over 150 people had been rescued from their flooded homes. So far about 5,000 homes across the country have been flooded and some have remained under water for over a month as the government struggles to bring the situation under control.
The UK Met Office has described the period of rainfall the country has experienced as "the most exceptional in 248 years."
"We have records going back to 1766 and we have nothing like this. We have seen some exceptional weather. We can't say it is unprecedented, but it is exceptional," said the Met Office's chief scientist, Julia Slingo, speaking ahead of the publication of its report.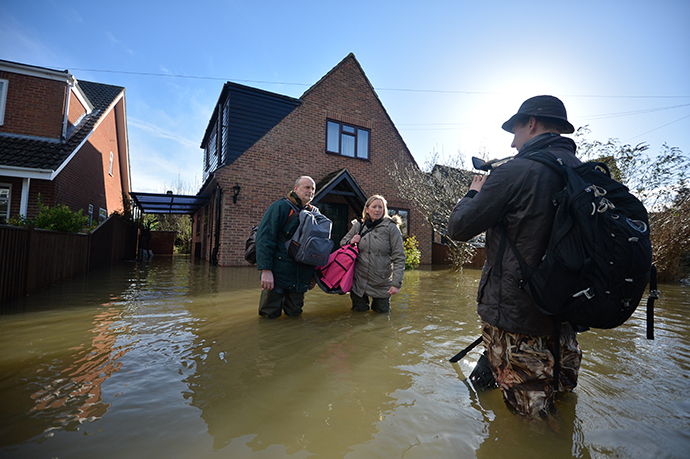 Residents in one area of Berkshire likened the scenes to something out of a "horror film" in an interview with the BBC. Those affected by the flooding have leveled harsh criticism at the UK government and the Environmental Agency for what they see as a slow response to the crisis and a lack of resources.
Monday politicians visited flood-stricken areas of the UK countryside in an attempt to mitigate some of the fallout from the crisis. Prime Minister David Cameron visited the southwestern region of Dorset where he declared he was not interested in the government "blame game."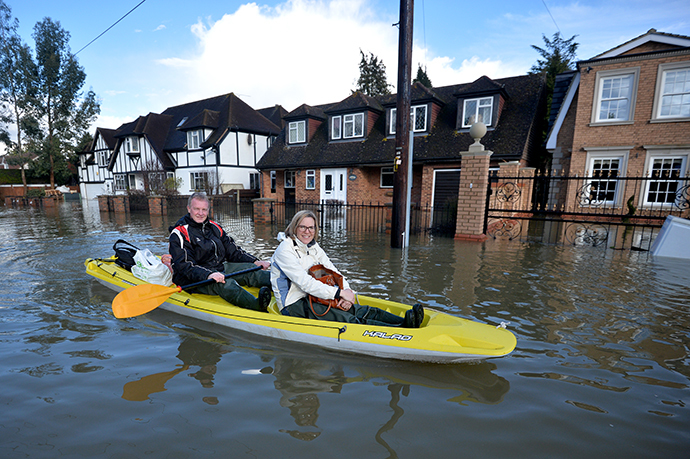 "I am only interested in one thing, and that is making sure everything government can do is being done, and will go on being done to help people through this difficult time," he told reporters.
Cameron's government had previously come under fire for their failure to dredge rivers – a practice that was cut back when the Environmental Agency was formed in the 1990s.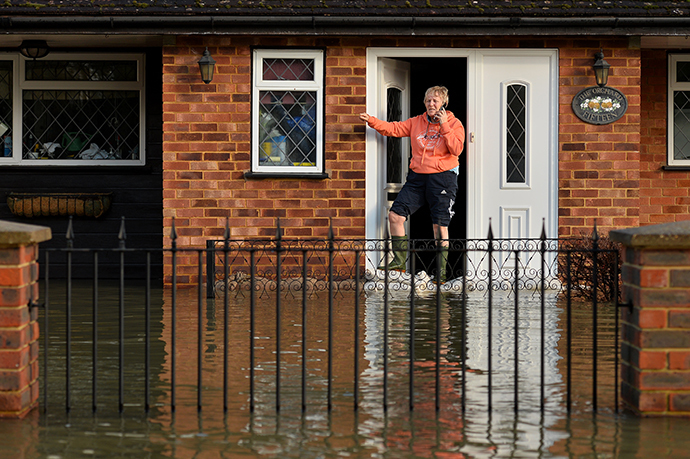 Predictions have emerged of how the freak weather will affect the British economy this year. Mohammad Khan, an insurance partner at PriceWaterhouseCoopers, told Reuters that the flooding could cost the UK more than 600 million pounds ($985 million).
"Given the weather forecasts for this week and further into February, we would expect further flash flooding and for these estimated costs to rise," he told Reuters.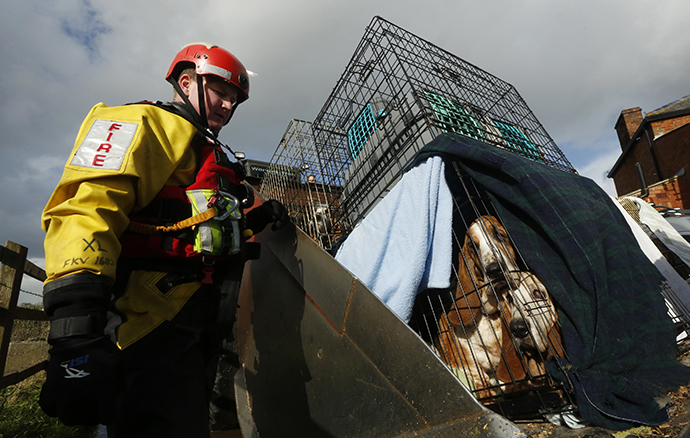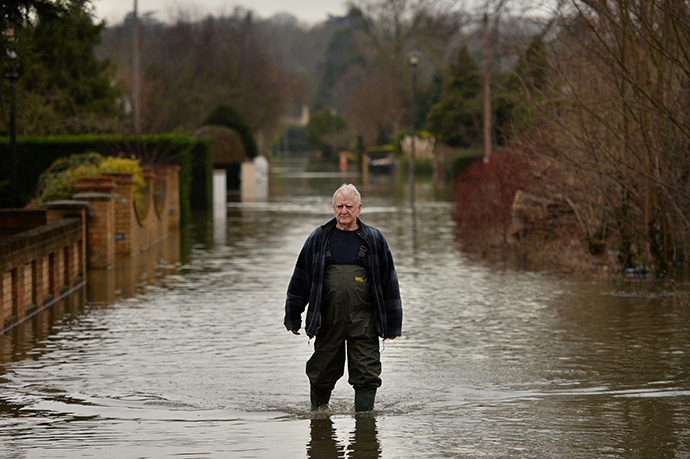 You can share this story on social media: