UK refuses to 'violate international law' and aid US in Iran strike prep?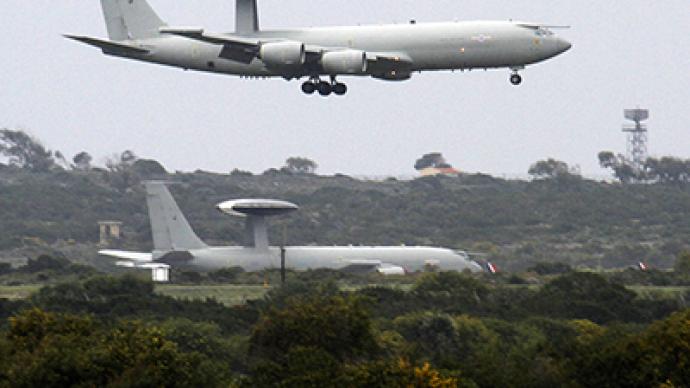 Britain has said that it is not right "at this point in time" for a possible strike on Iran, but is involved in military contingency planning with the US and other allies over Iran, according to the UK newspaper the Guardian.
"The UK would be in breach of international law if it facilitated what amounted to a pre-emptive strike on Iran. It is explicit. The government has been using this to push back against the Americans," a government source told the Guardian, citing secret legal advice.The US had pressured Britain for the use of its military bases in Cyprus, as well as facilities on Ascension Island in the Atlantic and Diego Garcia in the Indian Ocean. The attorney general's office reportedly drafted and circulated legal advice throughout the British government branding a preemptive strike 'illegal.'One government source described the US as "surprised" by Britain's refusal to provide "upfront assistance.""They'd expect resistance from senior Liberal Democrats, but it's Tories as well. That has come as a bit of a surprise," the anonymous source told the Guardian.The US has not made formal requests for UK assistance in its standoff over Iran's nuclear program. The discussions were reportedly meant to gauge the UK's willingness to support its longtime ally.The UK maintains a significant naval presence in the Persian Gulf, including a number of warships and a nuclear submarine. Its anti-mine vessels also patrol the Strait of Hormuz to ensure that key shipping lanes remain open."It is quite likely that if the Israelis decided to attack Iran, or the Americans felt they had to do it for the Israelis or in support of them, the UK would not be told beforehand," the source said. "In some respects, the UK government would prefer it that way."Washington reiterated on numerous occasions that it is resolved to find a diplomatic solution to its dispute over Iran's nuclear activity. Recently, Israel has leveled significant pressure on the US to support a preemptive military strike against Iran.The Israeli government has made repeated threats to launch a preemptive strike on Iran, but is reluctant to proceed without formal US backing. In an escalation of warmongering rhetoric, Israeli PM Benjamin Netanyahu told the UN General Assembly last month that Iran's nuclear activities would reach Israel's 'red line' by the beginning of next year, hinting that a strike was imminent. The US government said it shared Israel's goal of preventing Iran from its supposed drive towards nuclear weapons, but does not believe military intervention is necessary yet.The Obama administration has thus far favored economic sanctions in its bid to curb Iran's alleged nuclear weapons program.Tehran has denied that it is pursuing an atomic bomb, and maintains that its enrichment of uranium is solely for civilian purposes.