'Racist chanting' prompts UEFA investigation after Moscow Champions League match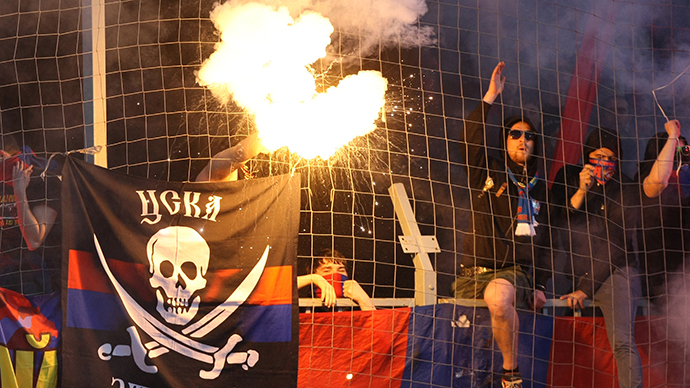 UEFA launched an official investigation after a Manchester City player claimed that he heard racist chants directed at him from a section of CSKA Moscow supporters during Wednesday's game.
Manchester City midfielder Yaya Toure claimed that he heard the chants by home fans during City's  2-1 win at Moscow Khimki Arena on Wednesday night's Champions League match.
"I was quite disappointed, for them to do that again was unbelievable and really, really sad," Touré said after the game.
He took to his Twitter account, saying that he would not let the abuse affect him.

Thank you for your support! Hate or racism cannot affect me when so many people are showing me love and support on a daily basis!

— yaya toure (@Toure_yaya42) October 23, 2013
The team's captain, Vincent Kompany, who missed the match, tweeted in support of his teammate.
Racist chants again in Moscow today.. We've all said enough. @UEFAcom, @GovernmentRF, CSKA, all eyes are on you now.. #StopRacism

— Vincent Kompany (@VincentKompany) October 23, 2013
The Ivorian urged the UEFA (Union of European Football Associations) to take action, demanding that European football's governing body would take action and ban European matches at the stadium.
"We have to be as strong as possible, otherwise they will continue like that. Maybe they could ban the stadium for a couple of years or a couple of months," Toure told reporters after the game.
During the match, the midfielder reported the incident to the match's referee, Ovidiu Hategan of Romania, but the game was allowed to continue.
Kick It Out, a group campaigning against racism in football, issued a statement on its website, saying that the referee was responsible for the stopping the game.
"It was the referee's role to then stop the game, which would have dealt with the problem instantly. This was a key failing of last night."
"When abuse is officially logged like this, the offending club should be charged and an automatic partial stadium closure by UEFA can be explored. A second offence could mean a full stadium closure."
However, Toure was the only player to notice the alleged racist shouts from the stands. The head coaches of the two teams involved in the match Leonid Slutsky of CSKA and Man City's Manuel Pellegrini said they were unaware of the abuse.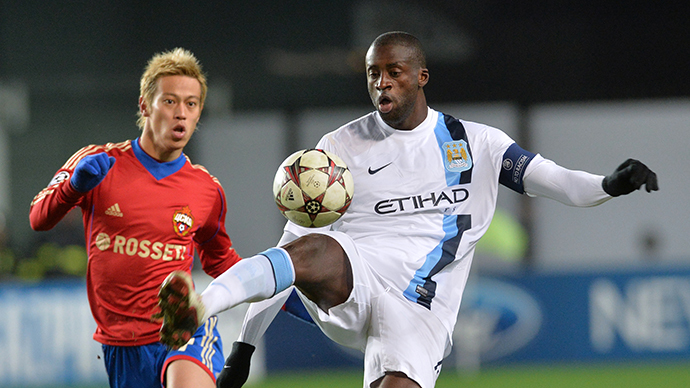 CSKA officials said they were "surprised and disappointed" by Toure's claims that racial abuse had taken place.
"Having carefully studied the video of the game, we found no racist insults from fans of PFC CSKA directed to the guests, which was confirmed after the game by the match delegate."
CSKA striker Seydou Doumbia, also an Ivorian national, noted after the game that his colleague was exaggerating.
"I didn't hear anything like that from the CSKA fans...Yes, they're always noisy in supporting the team, and try to put as much pressure as possible on our opponents, but they wouldn't ever allow themselves to come out with racist chants. So my Ivory Coast colleague is clearly exaggerating."
CSKA has never been punished for acts of racism and the club regrets the incident, although club officials believe the accusations to be baseless, the club said in a statement.
The incident came as UEFA was marking "Football Against Racism in Europe Action Week," with all captains wearing anti-racism armbands.
Racist chants against players, officials and fans because of their skin color, nationality, religion or ethnicity have been quite common. In a bid to tackle such abuses, in May UEFA changed the sanctions for racist chanting. The first offence will be punished by a partial closure of the guilty club's ground and repeat offenders will face permanent stadium closure.