A song that lasts a lifetime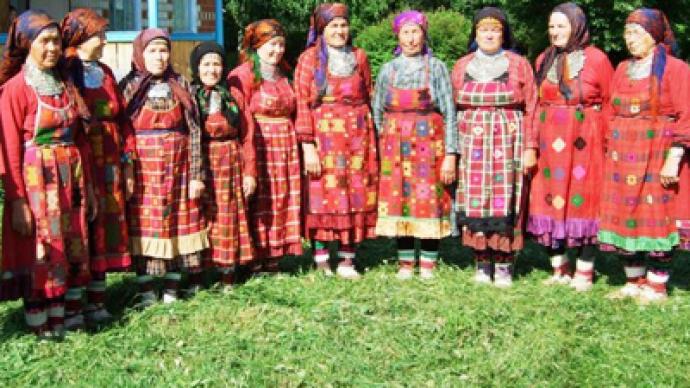 Our Close-Up team continues to explore the Western Urals area, as they get to know the culture and the traditions of the Udmurtian republic and its capital city, Izhevsk.
The Republic of Udmurtia is known for its centuries-old traditions, which represent a mixture of mythology, ancient religions and ethnic rituals.Its creative spirit gives rise to local talents achieving success home and abroad.One of its famous sons, Pyotr Tchaikovsky, is still one of the most-played composers in the world, while others, less famous, try to make their own cultural mark.In this region, Christianity for centuries co-existed with shamanism and paganism. And the rich heritage of the past is still very deeply-felt in the society to this day.
When you come to Izhevsk, you are in for a surprise. Though it is known for its weapon-producing factories and plants, the first thing that catches your eye is the city's architecture, which seems to have changed little over the centuries.And once you dig deeper, you will find the Udmurt people are good at preserving their heritage – and not just on the outside."Udmurt Culture for me is a part of my life, it's a way of life for me," local resident and singer Nadezhda Utkina said. "My mother's songs and proverbs, my grandmother's songs and fairytales she told me. This is a very ecological, very educational, very soothing and calming, close-to-nature culture."But to get a full taste of the Udmurt culture, you have to get out of the city and go to the village, where traditional songs, dances, and food are still very much a part of everyday life.So RT hit the road, trudged through the snow, and ended up in the village of Buranovo, the home of local celebrities who made waves in Russia's last bid for Eurovision Song Contest glory.But do not expect to find any short skirts and hair extensions here. Most of the stars are over the age of 70, and dress much more tastefully."We come here in the evening, knit, sew, watch TV – and sing during the commercials," one Buranovo Babushka said.These grandmothers became an unexpected hit, coming one place short of representing their country, but they still caught the audience's imagination with their songs, giving some of the world's best-known hits a new sound."After Eurovision, we wanted to come home quietly. The Udmurt are shy people, and we didn't want to make a fuss. But people found out, and when we got back to our village, they gave us a grand welcome home party, with songs and dances," remembers Olga Tuktareva, lead singer of Buranovo Babushka."What we do, people do the same thing in every village in Udmurtia" Olga says.The people here seem to have a song for every occasion – be it a wedding, baptism, birth, or seeing a young man off to the army.Whatever life throws at them, the Udmurt find a way to mark it and maybe it is that approach which has kept these traditions going strong for hundreds of years.
You can share this story on social media: