Ukrainian High Court upholds Tymoshenko sentencing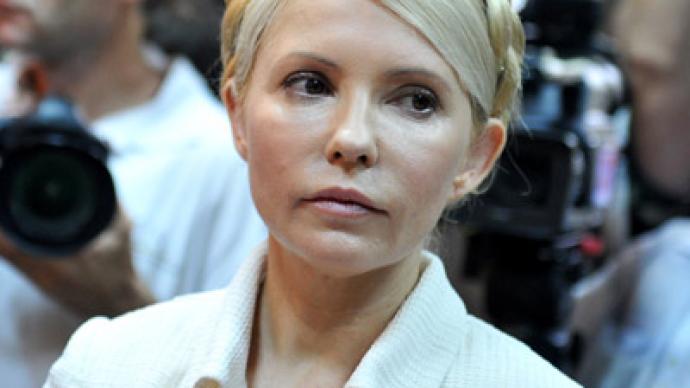 Ukraine's former Prime Minister Yulia Tymoshenko will remain in jail, as the country's High Specialized Court dismissed the cassation appeal against her seven-year prison sentence.
­The ex-prime minister was arrested and jailed last October for abusing the powers of her office, most notably in the 2009 gas import deal she signed with Russia. Tymoshenko was also ordered to pay $190 million in fines.

The appeal was a last-ditch attempt by Tymoshenko's defense attorneys to overturn the verdict.

In the wake of this defeat, the defense may take their case to the European Court of Human Rights.

Outside the courthouse where the ruling was made, some 150 people gathered in support of the embattled ex-premier.
Tymoshenko's cassation appeal was heard just over a week ago, though she was not present due to treatment for back problems she has been undergoing since May. The hearing came after the Ukrainian Court of Appeals upheld her sentence last December.

Her seven-year sentence could be increased to as much as 12 years, as she was recently charged with tax evasion and embezzlement. The first hearing on the new charges is set to take place on September 11.

Tensions between the Ukraine and the EU have flared over the Tymoshenko case, with European leaders claiming the charges against her are politically motivated. Ukrainian President Viktor Yanukovich denied the allegations, and threatened to block Ukrainian integration with the EU if the union interferes in the case.

Tymoshenko was Yanukovich's main opponent in the 2010 Ukrainian presidential elections.