Russian real estate tycoon arrested in Cambodia for taking boatmen hostage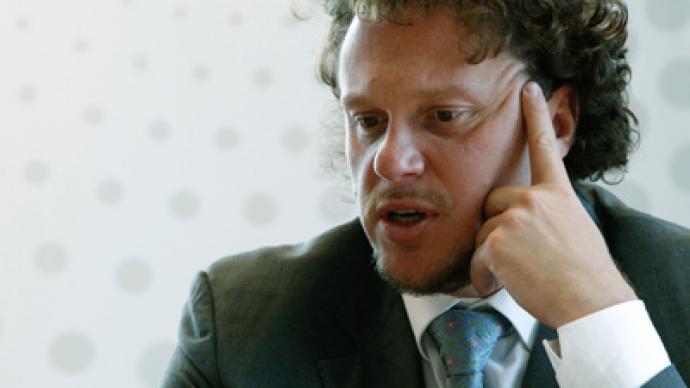 Russia's quarrelsome businessman Sergey Polonsky, involved in a court case for brawling at home, has been arrested in Cambodia while on vacation for holding six sailors hostage and physical violence.
­According to local police Polonsky, a real estate developer, who is believed to have business interests in Cambodia, and his two fellow travellers, Karachinsky, 24 years old, and Baglay, 25, were arrested on Monday. On Sunday the men allegedly threatened with knives six boatmen who were transporting them from one of the islands, said national military police spokesman Kheng Tito. The victims also allege they were taken hostage and locked in a cabin and a bathroom. After that the "passengers" forced the Cambodians to jump overboard. Prosecutor Huot Vichet of the local port city of SihanoukVille, has charged Polonsky and two others with intentional violence and illegal detention.Media reports from Cambodia on Friday suggested that the men had been released, but on the condition they remain in the city. However, Russian consul to the country Pavel Seskanov confirmed that the men remain in custody at a local prison.The Russian embassy in the Cambodian capital Phnom Pehn has confirmed the men were arrested at the popular beach resort and said diplomats have been sent to the scene.At the same time a friend of Polonsky gave a different version of what happened on the island. According to Mikhail Dvorkovich, who talked to NTV channel, Cambodian police detained the businessman and his friends because they were making too much noise while celebrating New Year. "Of course they, in accordance with our traditions, were setting off firecrackers. Somebody obviously did not like that. So military police came to the island and asked them to show their IDs, which of course they did not have since they were celebrating New Year on the uninhabited island," he explained. Dvorkovich said Polonsky had suggested to the police that they all go to "his island" where their IDs were, but the police took them to the military base instead and held them there for some time.Notorious businessman Sergey Polonsky is involved in a scandal back in Russia. He's suing another billionaire, media tycoon and also former KGB agent, Aleksandr Lebedev, who back in September 2011, punched Polonsky in the face on a TV talk show. Sergey Polonsky is also known because of his eccentric behavior. In 2011 he promised to eat his tie if prices for luxury apartments he sold did not rise by 25 per cent in 18 months. Prices did not go up that much so Polonsky ate a piece of his tie during an online talk show.
You can share this story on social media: