Tycoons Brawl: Strike it Rich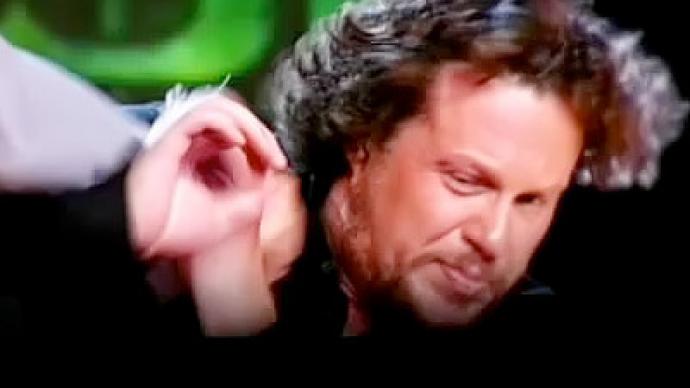 The audience at a Russian talk show got more than their money's worth. Two super-rich tycoons came to blows after a difference of opinion on the global financial crisis ended up in a fistfight.
Aleksandr Lebedev, the owner of two British newspapers, punched fellow billionaire Sergey Polonsky during the recording of a discussion on one of Russia's main channels.The owner of The Independent and London Evening Standard said he was defending himself, claiming he thought he was going to be attacked first.He claimed Polonsky, a real estate developer, had been overly aggressive during the discussion. In a short preview posted by the NTV Channel on its website, Polonsky criticized the other guests of the show, saying their comments, as well as remarks from the studio audience, put him "in a mind to punch someone's face."Just moments afterward, Lebedev inquired whether the remark was directed at him. And as the other businessman attempted to calm him, the media tycoon sent him sprawling from his chair, punching him twice.  The NTV channel broadcast the show Sunday night.
You can share this story on social media: