Real estate mogul munches tie after losing bet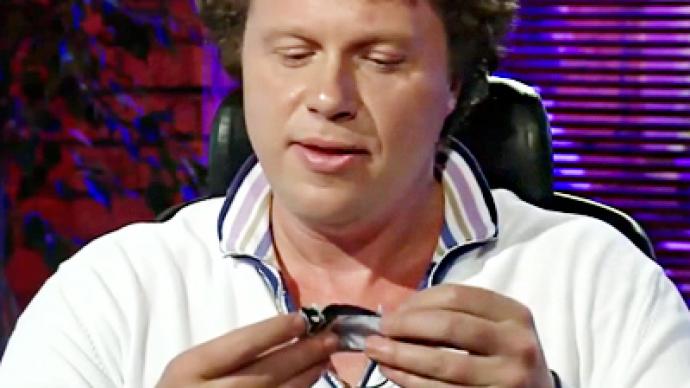 Sergey Polonsky, the extravagant founder of the developer Mirax Group, ate a piece of a tie during an online talk show. He had promised to do it if prices for luxury apartments he sold did not rise by 25 per cent in 18 months – which they did not.
The host of the program reminded Polonsky of the public statement which he had made in March 2008. The businessman responded with a reluctant feast on the piece of cloth, although he refused to eat it whole, as the original bet implied.Polonsky is notorious for his controversial comments and actions. In one interview he blandly said anyone who did not have a billion dollars in his pocket should "f*** off", which understandably provoked an emotional tsunami among common Russians. He also named his son Mirax after his company.Mirax Group did poorly during the financial crisis and went bankrupt in early March. Its current debt is estimated at almost $600 million. Polonsky asked to be referred to as an "ex-businessman" when presenting the news.
You can share this story on social media: