Data Privacy Day 2013: Twitter reveals US government makes 80% of info requests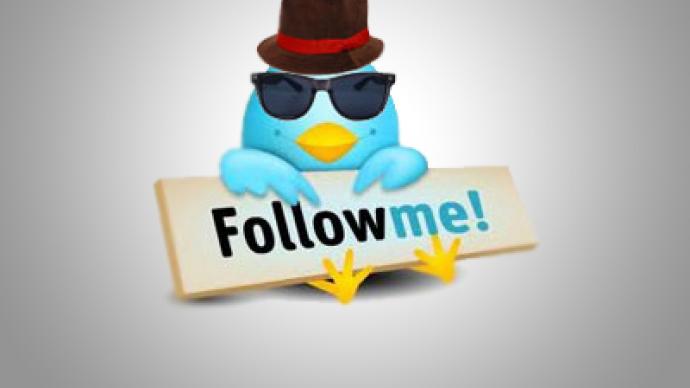 Twitter has released its second transparency report, which demonstrated a frightening increase in requests for user data by the US government and ignited serious concerns over privacy and free expression.
­The list disclosed data requests from over 30 nations, and revealed that the US government was responsible for 815 of the 1,009 information requests in the second half of 2012 – just over 80 percent of all inquiries.
Twenty percent of all US requests were 'under seal,' meaning that users were not notified that their information was accessed.
The overall number of requests worldwide also steadily increased last year, rising from 849 in the January to June 2012 period to 1009 in the July to December 2012 period.
Twitter's legal policy manager Jeremy Kessel blogged that, "it is vital for us (and other Internet services) to be transparent about government requests for user information."

"These growing inquiries can have a serious chilling effect on free expression – and real privacy implications," he wrote.
He went on to express hopes that the publication of the transparency data would be helpful in two ways – "to raise public awareness about these invasive requests," and "to enable policy makers to make more informed decisions."

The majority of US requests were subpoenas, which comprised 60 percent of government demands for information. Subpoenas usually seek user information such as email addresses affiliated with accounts and IP logs. A user's whereabouts can generally be located by the IP address they are using.  
Twitter complied with US government requests 69 percent of the time, according to the report.
Twitter released its transparency report on January 28, dubbed 'Data Privacy Day.' The US National Cyber Security alliance said it founded the day to "empower people to protect their privacy."
According to Twitter's report, several other governments made over 10 requests each for personal information, including Brazil, Canada, France, Japan and the UK. Japan ranked the second-highest on the list after the US; however, the US made 753 more demands for information than Japan.  
Google released a statement marking the occasion, saying that the company "[doesn't] want our services to be used in harmful ways," and that it is "important that laws protect you against overly broad requests for your personal information."
Earlier this month, France ruled that Twitter must disclose to authorities the identities of people writing anti-Semitic tweets using the hashtags #UnBonJuif [A Good Jew] and #UnJuifMort [A Dead Jew]. The social networking platform will be fined 1,000 euros a day until it complies.
The publication of the survey came shortly after Google published its own transparency report, which showed a similarly disturbing 25 percent rise in data requests from government authorities. The report also revealed that the US had made the most requests for private information to Google of any government: Over 8,438 in the second half of 2012.
UK-based rights group Privacy International later commented that "Google, Facebook and Twitter are highly vulnerable to government intrusion."

"I am alarmed by the number of government requests and concerned that so many are done with merely a subpoena," said John Simpson, a consumer advocate with the California-based group Consumer Watchdog. "A warrant should be required."