Google reports record requests for private info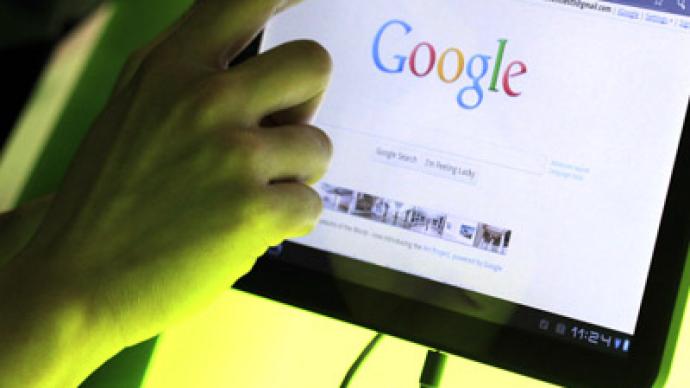 Google received a record number of requests to disclose user information to governments and law enforcement bodies in 2012. Requests have rocketed by 25 per cent in the last year, with the US leading the field by far in calls for data disclosure.
The search giant published its findings in its annual transparency report, detailing the number of requests for user information by country. Since Google began documenting figures in 2009, there has been an increase of over 70 per cent in disclosure requests. The company says it has complied with 66 per cent of recent cases.
National governments and law enforcement agencies made 42,327 requests for personal data in 2012, a drastic increase from the 34,001 requests in 2011.
The US comprised the most submissions for private information, with over 8,438 requests in the latter half of 2012, a large portion of which were made through subpoenas. Google granted 88 per cent of these requests, the lowest since the search giant began reporting the figures.
None of the other countries in the report even came close the US total, but India came in second, reporting a total of 2,431 in the latter half of 2012, followed by 1,693 from France.
The UK also saw a significant number of requests, 70 per cent of which were granted by the company in 2012.
Google said that it could not specify as to the details of the case, but they did say "the statistics primarily cover requests in criminal matters."
"In some instances the same Gmail account may be specified in several different requests for user data," wrote Google in the report. Google also noted the statistics where not a hundred percent accurate because the company can comply with a request sometime after it was lodged.
Private data, not a 'treasure trove'
UK-based rights group Privacy International said that the report showed that "Google, Facebook and Twitter are highly vulnerable to government intrusion.""The alarming statistics in this latest Transparency Report serve as a reminder of the need for stronger national and regional privacy protections in relation to online communications," said Carla Nyst, head of International Advocacy in a statement.
She went to say that the personal information held by Google "paints a detailed picture of who we are – from our political and religious views to our friendships, associations and locations."
With this in mind, the government needs to stop treating Google and other similar companies as "treasure troves," often bypassing judicial authority, concluded Nyst.
EU double standard?
In spite of the growing quantity of data requests from governments, the EU is moving to put in place more controls on the information Facebook and Google can share without users' consent.
Last week a German MEP proposed modifications to the 1995 Data Protection Act that would restrict the personal data that Google and Facebook can sell without a user's consent.
"Users must be informed about what happens with their data," said Jan Philipp Albrecht, a German Green Party MEP. "And they must be able to consciously agree to data processing  or reject it."
Google and Facebook have protested such modifications to EU legislation, claiming they will impede innovation and damage business in the region.
You can share this story on social media: