iPhone users take bite out of Apple in phone tracking case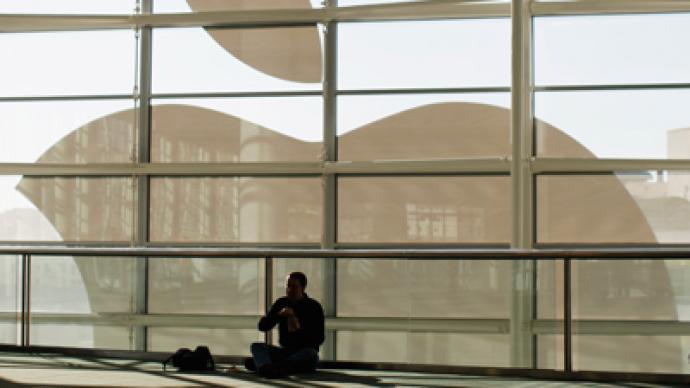 Apple clients have been given the go-ahead to take legal action against the electronics giant by a Federal Court. However, their hopes to hold the company to account over alleged privacy breaches have been dealt a blow.
A judge exempted several other companies, including Google, from a lawsuit accusing them of tracking consumer activities through Apple devices.
The case lodged against firms alleged that Apple allowed analytics companies to track customer activities through mobile devices in violation of their privacy policy.
While the judge dismissed claims Apple had breached privacy regulations, she accepted that the data transferred during downloads encroached on iPhone users' bandwidth, incurring additional costs.
The court said that although there was some "ambiguity" as to whether all of the data compiled was permitted and as such Apple may have caused customers to overpay for their downloads.
However, the judge stressed that the sharing of customer data amongst advertisers did not constitute an "egregious breach of social norms."The plaintiffs had attacked Apple, alleging it designed its products purposely to allow analytics companies such as Google to compile personal data when clients download free apps from Apple's website.
They say that Apple collated data on addresses, genders, ages and identifiers assigned to devices in violation of the company's pledge to safeguard personal information against misuse. Some even allege that Apple regularly tracked their whereabouts at any given time.
However, Apple maintains that its user agreement protects it from court liability and that it did not violate customer privacy.
The lawyers of the plaintiffs in question have not yet responded to the court ruling.
Consumer outcry was raised in April of last year when two computer programmers demonstrated that Apple was tracking the movements of its users through their iPhones.
At the time, Apple co-founder Steve Jobs repeatedly denied that his company had monitored or would ever monitor its clients' movements.
You can share this story on social media: