Twitter must identify racist tweet authors – French court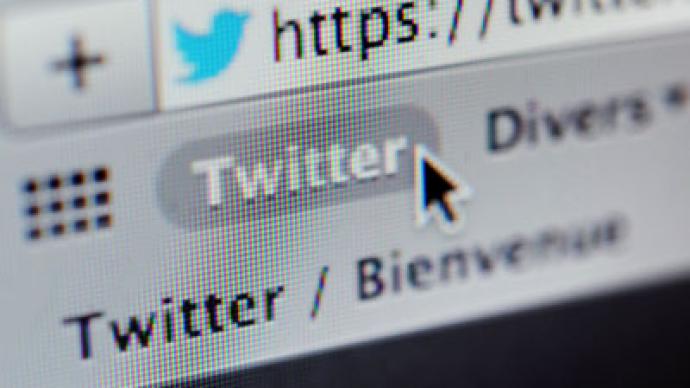 A French court has ruled that Twitter must help police to identify the authors of racist or anti-Semitic tweets. The ruling follows a legal complaint lodged by France's Union of Jewish Students that racist tweets had breached French law.
French judges ruled Thursday that Twitter must identify the authors of racist tweets within the framework of the French site. Twitter has 15 days to comply with the order after which it will be fined 1,000 euros a day until it does.The Jewish student union (UEJF) had been pressing Twitter since October to exercise greater control of what was allowed on the site, after a string of anti-Semitic tweets, although Twitter later removed the offensive messages."This is an excellent ruling that will stop a feeling of impunity among Twitter users that they can post whatever comments they like," the student union'slawyer Stephane Lilti told reporters Thursday. Twitter had previously said that it would only handover details of account holders if ordered to do so by a judge.A surge of offensive hash tags have been trending on Twitter in France in recent months, including #UnBonJuif (a good Jew) and # UnJuifMort (a dead Jew). Twitter did delete some of the offending posts, but users continued in the same vein with #UnBonNoir (a good black) and #SiJetaisNazi (if I was a Nazi).The French government argues that they were illegal under French laws against the publishing of discriminatory and racist hate speech. The Jewish student union in the current court case was backed by France's largest anti-racism groups. The ruling has highlighted the row between the right to freedom of expression, which is championed by the American based social networking site and European laws on hate speech. The campaign to name and shame the offenders has met with support among the French government. Najat Vallaud-Belkacem, the minster for women, published an opinion piece in the French daily Le Monde last month in which she appealed to Twitter to respect "the values of the French Republic" and to consider putting in place security alerts to stop hate speech spreading via the site in France. Guy Birenbaum, a French commentator on new media and social networks, told the UK newspaper the Guardian that this was just one element of a cultural problem and that censorship was not the answer. "I don't think this [French]is a government like China which is interested in control or censorship. The real answer is education for young people in schools about how to use internet, speech and responsibility," he said. He likened the offensive tweets "to a kind of game to push a hashtag up the trending ranks, like the competition to burn the most cars at New Year."Twitter's position has consistently been that it does not moderate its content. But the site does have a procedure to flag up potential child abuse and can suspend accounts that it considers illegal. Last October Twitter suspended the tweets of a neo-Nazi group in Germany following a request from the German government, which was the first case where Twitter withheld country content. The site was also forced to turn over all private information submitted by an account holder arrested during an Occupy Wall Street protest last year after a New York State Supreme Court judge rejected the social network's appeal.
You can share this story on social media: