Turkish court lifts controversial Twitter ban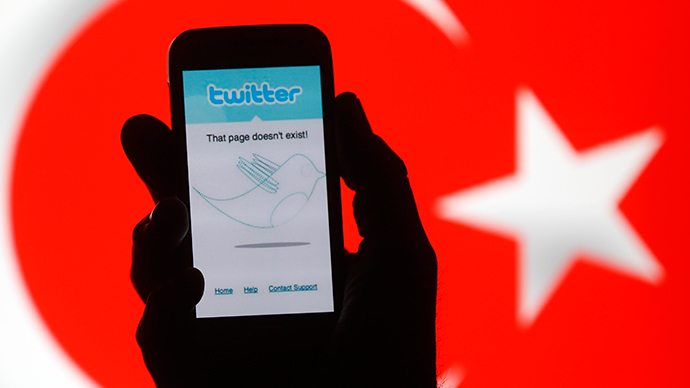 An Ankara administrative court has issued a stay of execution on Prime Minister Recep Tayyip Erdogan's controversial decision to block access to Twitter.
The move comes just six days after Turkey's telecoms authority blocked access to the popular social networking service following the PM's vow to "wipe out Twitter" ahead of elections.
A number of complaints were filed challenging the controversial ban last week. The Union of Turkish Bar Associations (TBB), the Ankara Bar Associations, and Nationalist Movement Party (MHP) Deputy Parliamentary Group Chair Oktay Vural were among those who applied to the administrative court to challenge the ban, Turkey's Hurriyet daily reports.
The Constitutional Court is expected to review individual applications pertaining to the ban Wednesday.
"I'm told since this is a stay of execution, it can only be lifted by the court that stayed it. Probably. So govt may need new court order," Zeynep Tufekci, an assistant professor at the School of Information and Library Science at the University of North Carolina and a fellow at the Center for Information Technology Policy at Princeton University, wrote via Twitter.
"In any case, I hope that the Internet governing agency, TIB, immediately removes the block on Twitter as now ordered by Ankara court," she wrote.
Late Thursday night, Turkey blocked Twitter hours after Erdogan threatened to close it down as the country braces for contentious local elections Sunday.
Erdogan said during a live TV broadcast on Wednesday that Twitter had failed to reach a compromise with authorities by agreeing to remove "one or two" pieces of content from the micro-blogging service, according to Hurriyet. There are "approximately 700 pieces of content" that his government has demanded be scrubbed from the service.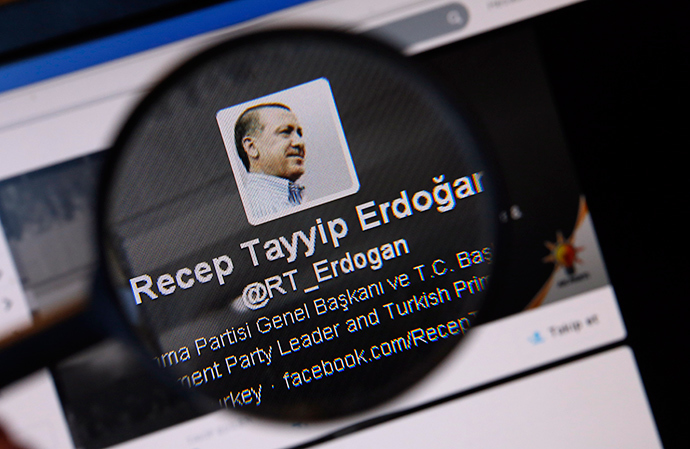 On Thursday, Erdogan vowed to "wipe out Twitter" before a throng of supporters in the northwestern city of Bursa.
"I don't care what the international community says. They will see the Turkish republic's strength," Erdogan said.
On Tuesday, the United Nations urged Turkey to lift the ban in order to comply with international human rights standards.
"We would urge the authorities to rescind the blocking of Twitter and to review Law No. 5651 and 6518 to bring them in line with international human rights standards," Rupert Colville, spokesperson for the UN High Commissioner for Human Rights (OHCHR), said Tuesday.
In line with Erdogan's most recent comments, the prime minister's office said last week that Twitter officials are currently ignoring court rulings demanding they remove certain links.
"[In Erdogan's speech] it is stated that as long as Twitter fails to change its attitude of ignoring court rulings and not doing what is necessary according to the law, technically, there might be no remedy but to block access in order to relieve our citizens," the statement says, as quoted by Hurriyet.
On Friday, Industry Minister Fikri Isik said Twitter should get a legal representative in Turkey and agree to block individual accounts if it is to hammer out a compromise solution to the problem which has led the government to block access to the service.
The same day, Turkish President Abdullah Gul publicly came out against efforts to restrict access to social media websites.
"A total shutdown of social media platforms cannot be approved," Gul wrote on his own Twitter account, despite the ban having already taken effect.
Gul said only individual internet pages should be blocked, and only if a court has ruled personal privacy has been violated. The irony that the president was tweeting despite the PM's recent ban of the service was not lost on Turkish Twitter users. Gul added that he hoped the ban would not last for long.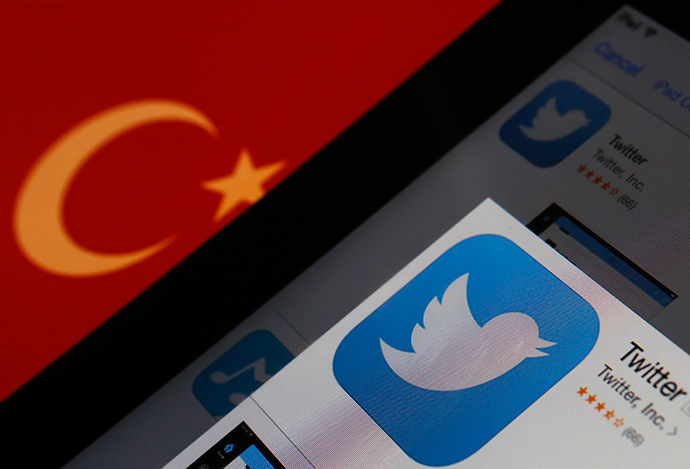 Despite the use of virtual private networks (VPNs) and proxy networks, the ban has had a concrete effect. According to statistics provided by the opinion research company Semiocast, published by Hurriyet, the number of tweets sent from Turkey and in Turkish had decreased by nearly 50 percent since Twitter was blocked late March 21.
Erdogan has long had an adversarial relationship with Twitter. Following nationwide protests against his decade-plus rule which ignited in the central Istanbul last summer, the PM blamed opposition to his rule on social media.
"There is now a scourge that is called Twitter. The best examples of lies can be found there. To me, social media is the worst menace to society," he told Turkish media.
Earlier this month, Erdogan also warned that Facebook and YouTube might be banned following Sunday's election.
"If Twitter, YouTube or Facebook act honestly, we can give any kind of support. But if they continue efforts to break up families, they have to face the Turkish Republic's government," Erdogan told a throng of supporters at a rally in Istanbul on Sunday.
Twitter and other social networking sites have been major platforms to transmit alleged tapped telephone conversations which appear to substantiate corruption allegations against Erdogan's inner circle. The revelations have forced the resignation of three ministers and a cabinet reshuffle. Erdogan claims the probe is an attempt by his political rivals to discredit his government.
Despite the scandals, opinion polls suggest that Erdogan's AK Party is expected to win the March 30 municipal elections, which kick off a critical 15-month voting cycle that will culminate in presidential and parliamentary contests.
You can share this story on social media: