'Keep your so-called workers': US CEO lashes out at France over plant takeover offer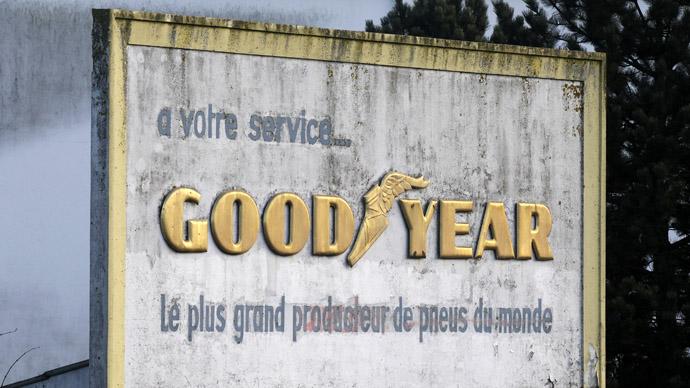 A US tire CEO has told France to 'keep its so-called workers' and their 'three hour work days' after the government approached him with an offer to take over a struggling tire plant.
The spat began after France approached the firm about potentially taking over a struggling Goodyear tire factory in the northern city of Amiens.
Maurice 'Morry' Taylor Jr.'s reaction was short and simple: "How stupid do you think we are?" he asked French Minister for Industrial Renewal, Arnaud Montebourg, in a letter published by French business daily Les Echos.

"I have visited that factory a couple of times. The French workforce gets paid high wages but only works for three hours," he wrote.

The businessman, whose negotiating style has earned him the nickname 'The Grizz," didn't stop there. He elaborated on every detail of why he holds such a low regard for French workers.

"They get one hour for breaks and lunch, they talk for three and they work for three. I told this to the French union workers to their faces. They told me that's the French way!," he wrote.

And so, Montebourg's proposition was not-so-politely rejected. It's bad news for the plant, whose poor sales in 2011 led to a loss of 61 million euros.  

The blunt dialogue comes after Goodyear announced at the end of January that it was definitively closing the plant, which employs 1,250 workers.

But despite the news, it appears Taylor has little to no sympathy for the soon to be out-of-work employees.

"You can keep your so-called workers. Titan has no interest in the Amiens North factory," he wrote.

There was, however, a time when Titan expressed interest in the plant. In 2012, the company approached Goodyear to discuss a possible takeover – but negotiations were blocked by the Communist-backed CGT union.

Reminiscing about the previous union complications, Taylor made sure to include said union members in his letter.

"Titan is the one with the money and the talent to produce tires. What does the crazy union have? It has the French government," he wrote.

Meanwhile, Montebourg – who is employed by the French government – refrained from immediate comment but promised a reply.

"Don't worry, there will be a response," he said in a statement. "It's better written down."

Union leaders have been less cautious with their words. CGT official Mickael Wamen said Taylor belonged more "in an asylum" than the boardroom of a multinational company.

It's not the first time Montebourg has attempted to salvage France's ailing industrial sites. Last year, he launched verbal attacks on firms seeking to shut down factories, prompting international mockery.

But Montebourg's previous efforts have fallen short in the eyes of Taylor, who thinks the French minister could do more to deal with troublesome unions and face up to Asian competition.

"You are a politician so you don't want to rock the boat. The Chinese are shipping tires into France, really all over Europe, and yet you do nothing," he wrote.

He then went a step further, making the point of Asian competition a bit more personal.

"Titan is going to buy a Chinese tire company or an Indian one, pay less than one euro per hour wage and ship all the tires that France needs," he wrote. 
Economists blame France's rigid hiring and firing laws for the industrial decline, which has dented exports. Many have also pointed the finger at the country's 35-hour work week.

You can share this story on social media: