One in ten Frenchmen is out of work, first time in 14 years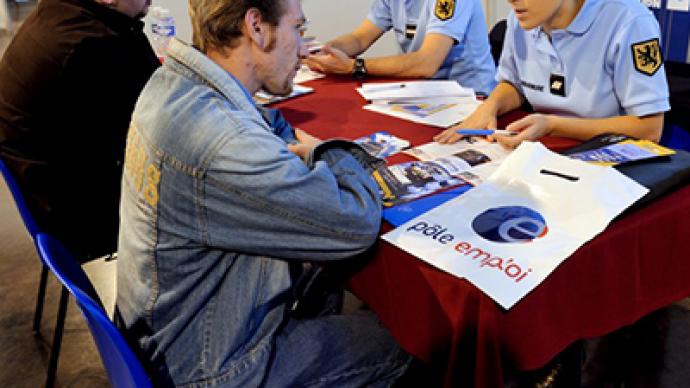 The number of unemployed people in France jumped to the highest level for 14 years in October, the French Labour Ministry has announced.
Data shows the number of registered job seekers in mainland France rose by 45,400 or 1.5% in October to 3.103 million people, accounting for 10.6% of the population. This is the highest level since April 1998.Taking into account the overseas departments, the total or partial amount of unemployed is a little more than 4.87 million."This run of negative figures on employment only increases our determination to do something to reverse the trend between now and the end of next year," Labour Minister Michel Sapin said in a statement.Unemployment has been rising for 18 straight months in France, according to the Labor Ministry report. The negative data puts pressure on President Francois Hollande's government, which pledged to reverse the downward job trend with state programs.Earlier this month the government announced a package of measures such as tax breaks for companies designed to boost the industry and preserve jobs. At the start of the year ex-President Nicolas Sarkozy announced a €500mn ($640mn) "package of emergency measures" aimed at bringing jobs to millions of French unemployed.The main workers organization in the country the Labour General Confederation (CGT) says the initiatives have so far had not yet produced results. In France, labour costs are still high and it makes it difficult for companies to expand and create new jobs. About 700,000 industrial jobs were cut in France over the past decade.