Convicted Al-Qaeda terrorists launch human rights bid against UK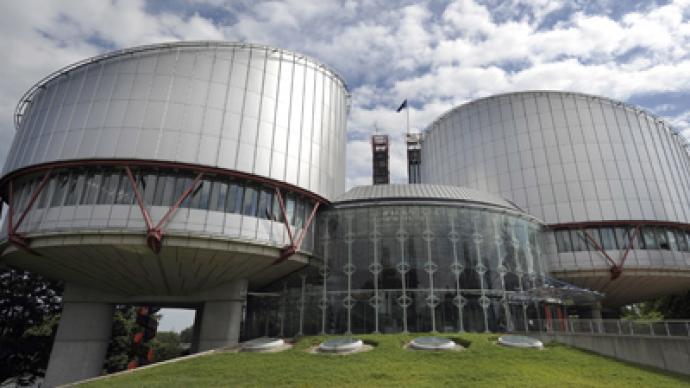 Two Al-Qaeda members serving life sentences in Britain have lodged a complaint against the UK at the European Court of Human Rights. They claim Britain's MI5 security agency was complicit in their being tortured while in Pakistan to get a confession.
­Salahuddin Amin and Rangzieb Ahmed, both born in the UK, are doing life terms in British prisons. Amin was convicted in 2007 for plotting a massive explosion at the Bluewater shopping center in Kent and another at the Ministry of Sound nightclub in Central London in 2005.

The other man, Rangzieb Ahmed, is viewed as the highest-ranked Al-Qaeda operator put on trial in the UK. He was the first person to be convicted of "directing terrorism" and as a center of Al-Qaeda's global web was found to have had links with every one of Al-Qaeda's terrorist cells in the UK.

Both were arrested in Pakistan and handed over to the UK for further trial.

Now the men allege that the British domestic intelligence service, MI5, were complicit in their torture by Pakistan's security services who were trying to beat testimony out of them, reports the Daily Telegraph.

Thus, Amin claims in his request to the EU human rights court that Pakistan's security agents used pliers to remove three of his fingernails. Then, as prosecution began in the UK, Pakistani files were withheld from him and his defense team. Moreover, he asserts, the court knew the evidence had been obtained by torture and "inhuman degrading treatment".

Ahmed alleges he was allowed to leave Britain for Pakistan before MI5 tipped off local intelligence services on his person. He says the UK was aware of the torture which followed his arrest by Pakistani agents in 2006. He also claims a fair trial was denied to him since his defense team also had no access to Pakistani materials.

The complaints have already been rejected by British courts, but the European Court of Human Rights has given them the green light. As a result, UK officials will have to give explanations to a panel in Strasburg.

The British media view the complaint as a last-ditch attempt for Amin and Ahmed to be freed from jail. If Strasburg rules the men's human rights were breached during their prosecutions, their case in Britain will get a review.

This is not the first time MI5's reputation has been smeared with allegations of torture. Last summer, human rights groups boycotted an inquiry into reports that the agency sanctioned its staff to use harsh interrogation methods in overseas operations, if valuable information could be gained.

As MI5 refused to disclose relevant documents, the inquiry was slammed as lacking credibility even before it started. All this was taking place as "interrogation" victims were alleging having been tortured or kept against their will at length at Bagram or Guantanamo military bases at the wish of the UK.