­Brits to pay $3 bln to be spied upon on web, emails, texts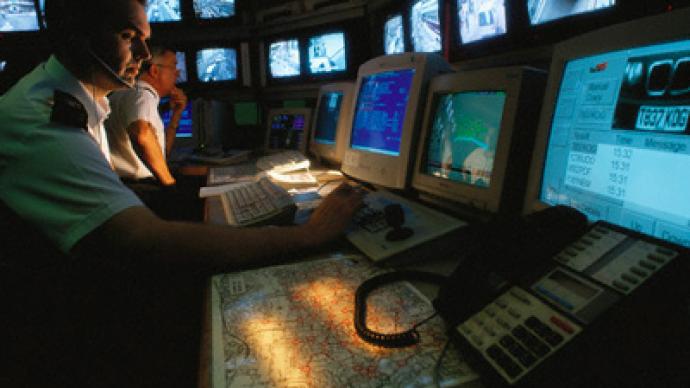 UK taxpayers will have to pay billions of dollars to have their web surfing, email exchange, text messaging, and even Skype calls, monitored. In addition to the hefty price-tag, innocent Brits risk being misidentified as terrorists.
The shocking data comes ahead of the plan announcement in the Queen's speech, which is scheduled for May. Meanwhile, the Home Office, Britain's interior ministry, said ministers were preparing to legislate "as soon as parliamentary time allows".More than $3 billion over the first decade alone is the extraordinary sum the British taxpayer will have to pay to be legally spied upon, reports the Daily Mail. In addition, annual running costs of roughly $320 million – $610 a minute – to store the data gathered from private communication. Moreover, the above figures are based on 2009 estimates, which means the actual price, if it were estimated now, would be higher still.British security agencies are pushing for a law, which would allow police to gain access to who you call, what sites you surf and how you play video games. The government wants details about text messages, phone calls, email, visited websites, Facebook and Twitter exchanges and even online game chats. The bill is aimed at finding potential terrorists and criminals in the name of protecting British citizens. However, Brits themselves might need protection from the side-effects caused by the new policy. According to the Information Commissioner's Office – an independent watchdog upholding information rights in the public interest – once implemented, the bill may lead to innocents being wrongly identified as criminals. Or worse still – terrorists.According to ICO internal documents uncovered by Tory MP Dominic Raab, this misidentification may lead to regular people being barred from flying along with terrorist suspects and criminals alike. "Individuals may be wrongly identified, subject to identity fraud or there may just be a mistake. How do they put this right? Intelligence can be used to put people on no-fly lists, limit incomes or asset grabs by government agencies," the documents read. Rights activists fear potential abuse of the surveillance, as well as hacker threats to the database storing the personal details collected. It will be a responsibility of providers to store the data for two years. ICO documents cover this sensitive subject too, warning of the potential for abuse by service providers.These revelations have caused an upheaval among British politicians, with both Tories and Liberal Democrats standing their ground as opponents of the policy, which was first suggested by the Labour government back in 2006. Six years on, MPs are raising their brows at the estimated cost of the project, in the wake of financial hardships that push UK government to make cuts elsewhere. The plan is said to have been prepared by the Home Office in collaboration with home security service MI5, the foreign intelligence service MI6 and the Government Communications Headquarters (GCHQ), the body responsible for signals intelligence and information assurance for UK's government and armed forces.The plan is expected to be announced in May in the Queen's Speech. It is a rewrite of a similar plan, which was developed by the Labour Party, but had been shelved in November 2009 due to lack of public support. Then in opposition the Conservatives criticized Labour's "reckless" record on privacy.
You can share this story on social media: