Invented 'to shut people up': European democracy smells of teargas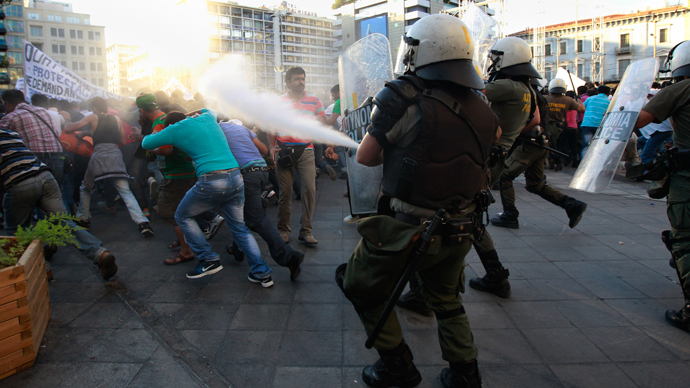 From indebted Greece to rioting Turkey, European governments' eager response to protests is teargas. Critics say this answer is the complete opposite of dialogue and freedom and clear evidence that something is sour in European democracies.
Forbidden on the battlefield, yet perfectly legal for use against civilian population, teargas has become an all too familiar sight on news reports lately, says RT's Polly Boyko.
But the irritating agents and the way they empower governments to deal summarily with public disobedience raise many considerations. Those vary from practical health risk that the supposedly non-lethal weapons pose towards vulnerable people to the more fundamental question of whether teargas makes governments more detached from their populations and prone to suppression of civil freedoms.
"Tear gas was invented in part to shut people up. This is where communication meets politics. We're talking about a technology, a weapon that actually inhibits people from being able to speak," Anna Feigenbaum, Lecturer in Politics and Media Studies at Bournemouth University argued in an interview with RT.
You can share this story on social media: